By Fiona McMahon, DPT
I am writing you, dear reader, absolutely giddy from Beyond Basics' day at Cycle for Survival! Cycle for Survival is a fundraising organization that raises money for rare cancer research by hosting one heck of a spin-class party. We biked our hearts out, danced to great music, and were inspired by the stories of people who were affected by cancer.
We were proud to be part of a team that was comprised of our clinic's staff as well as other members of the community who raised over 47,000 dollars to directly fund rare cancer research. Our team, Team "Fran/Donna†honors all those who have fought cancer or who are currently battling the disease. Cancer unfortunately touches nearly all of our lives and we thank you from the bottom of our hearts for your donations and support to help make cancer history!
If you still want to make a donation, don't worry there's still time! Donations close on April 1st. It would be tremendous to push our total contribution to $50,000. Just click here: http://mskcc.convio.net/site/TR/CycleforSurvival/CycleforSurvival?team_id=50856&pg=team&fr_id=2600&_ga=1.21235963.1501594132.1453665194
We had so much fun. We encourage you and your company or family to participate next year. You won't regret it! Just in case you need any more convincing, below are some pictures from this year's AWESOME event.
East Coast Team Fran/ Donna celebrate after a job well done!
Melissa has the eye of the tiger!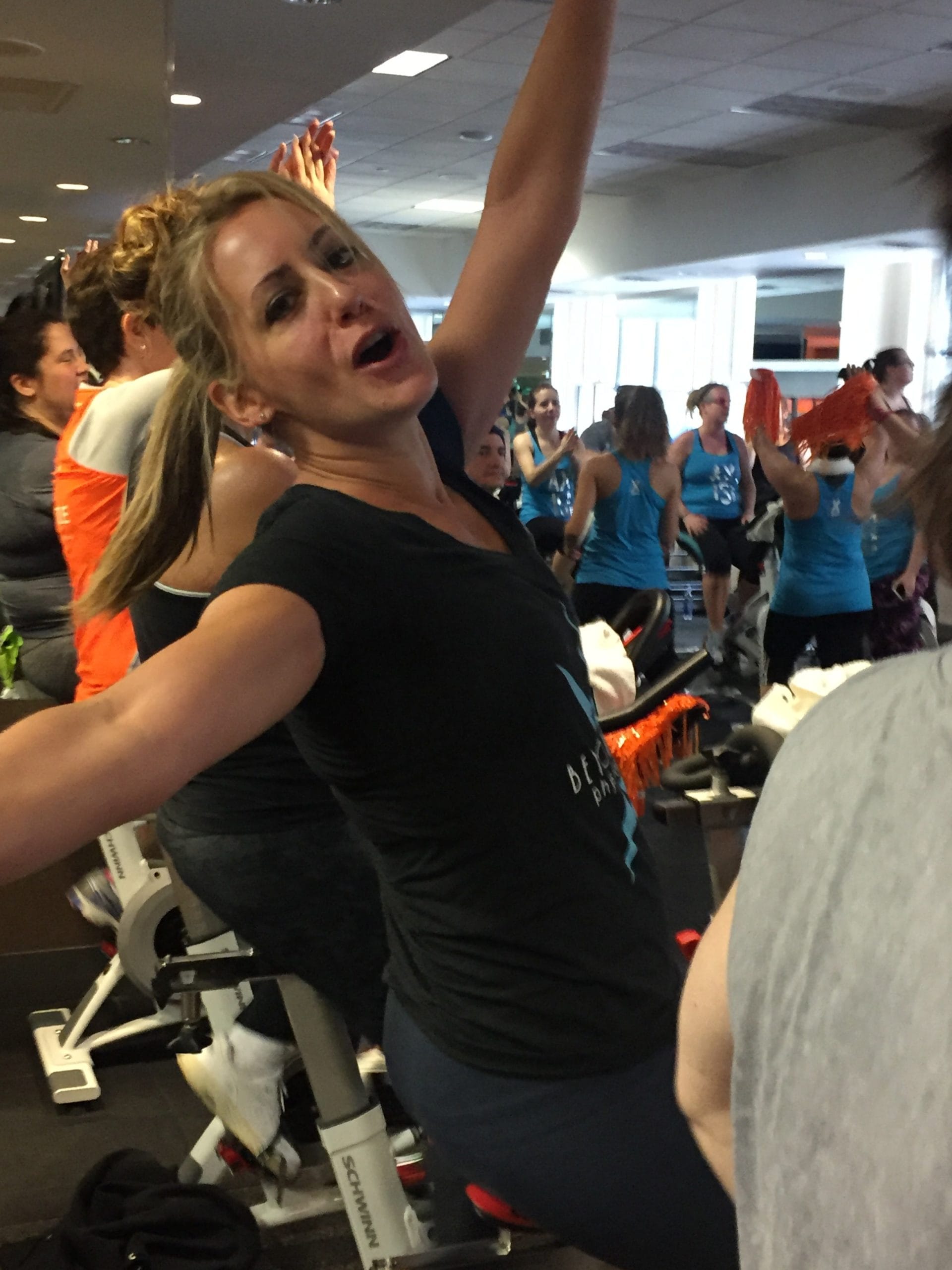 Go Amy!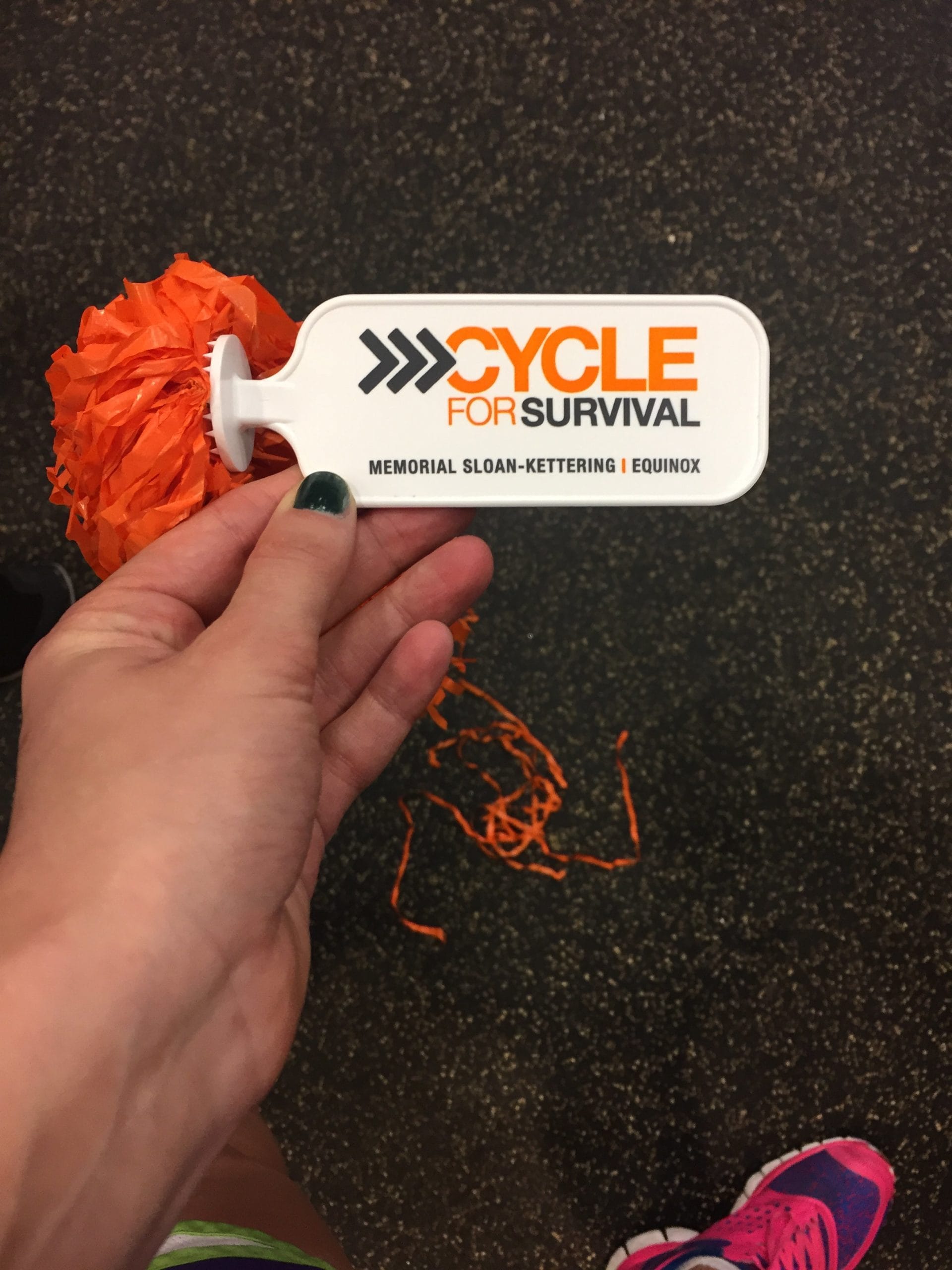 The pom poms couldn't hold up against our dance moves
Victoria is powering through with the Amy's constant support!