Author Amy Stein, DPT, BCB-PMD, IF (Doctorate of Physical Therapy, SEMG Biofeedback Certification – Pelvic Muscle Dysfunction, International Society of the Study of Women's Health Fellow) is a leading expert and at the forefront of treating pelvic floor dysfunction and pelvic pain, specializing in functional manual therapy for all people, including children.
Amy is the author of the award-winning book, Heal Pelvic Pain, an easy-read, self-help book. She also created a video called Healing Pelvic and Abdominal Pain: The Ultimate Home Program for Patients and a Guide for Practitioners. Her second book. Beating Endo: How to Reclaim Your Life from Endometriosis, offers readers an anti-inflammatory lifestyle protocol that incorporates physical therapy, nutrition, mindfulness, and environment to systematically address the conditions associated with endometriosis.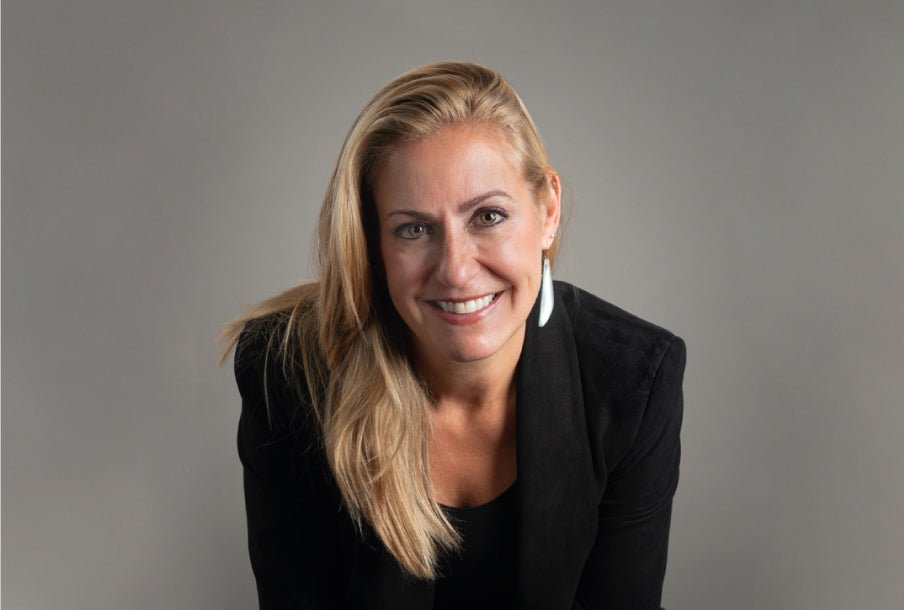 Amy lectures internationally, is featured in the Endo What? documentary, and has been interviewed in media outlets ranging from the medical segments of popular TV shows, like Dr. Oz, ABC's 20/20, and Good Morning La La Land, to magazines, including Elle, Prevention, Parents, and More, and newspapers such as the New York Daily News. She is a member of ISSWSH, the NVA, ISSVD, ICA, Endometriosis Association and the APTA Women's Health section. Amy received her Masters in Physical Therapy from Nova Southeastern University in 1999, and her Doctorate in Physical Therapy in 2013.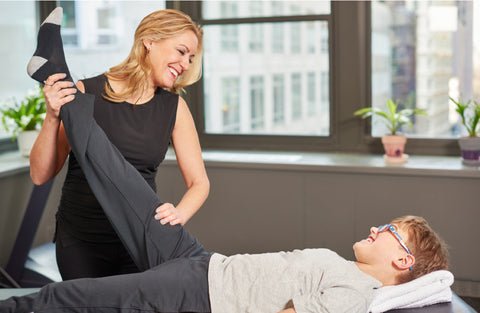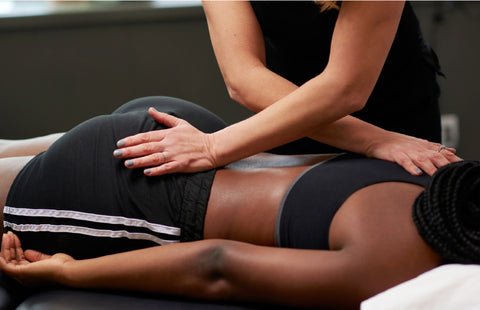 Amy Stein on Pelvic Pain
"I talk about the pelvic floor all the time. As one of the pioneer physical therapists specializing in pelvic floor dysfunction, I have been treating patients afflicted with these disorders for over twenty years. I have seen how the exercises and therapies I prescribe — breathing, relaxing, strengthening, stretching, toning, diet — don't just heal the disorders but can prevent them from occurring in the first place. At the same time, these exercises and therapies can ward off the effects of aging while enhancing patients' lives immeasurably.
Amy Stein on Pelvic Pain
"One of the ongoing missions of my practice is to address physicians in these and other specialties about the disorders they might be seeing and that can be treated — and have been successfully treated — by physical therapy.
Amy Stein on Pelvic Pain
"Healthcare practitioners – and patients, too – are becoming much more receptive to this message. Better-informed healthcare consumers are less and less willing to pop pills that may produce side-effects worse than the cure or to undergo costly and irrevocable surgeries. They are increasingly interested in healing themselves through exercise, nutrition, and lifestyle behavior, and they are ready to do the work such healing may require.
Amy Stein on Pelvic Pain
"But there are still far too many people who find it difficult to even have a conversation with their doctors about the pain they have "there," or about their trouble with urination or defecation, or — most intimate of all — about a problem with sex. Even worse, their doctors may not ask.
Amy Stein on Pelvic Pain
"Our work at Beyond Basics, our outreach to physicians, clinicians, and patients, and the books and video we have produced are all designed to educate and to relieve physical and emotional pain and discomfort. Nothing is more gratifying to me than to be able to help people who have been suffering for years to find hope and healing."
Amy Stein's book, Heal Pelvic Pain, is useful for any person at any age who suffers from any type of pelvic floor disorder. The book offers relief and recovery – not through surgery and not through drugs – but through strengthening, stretching and relaxation exercises, manual techniques, biofeedback, deep massage, heat and cold, and the other modalities of physical therapy, as well as self-care and nutrition.
Written in an easy-to-read style for people suffering with pelvic pain, Heal Pelvic Pain educates the reader on what the pelvic floor is and its importance in urinary, bowel, and sexual function. It provides invaluable information about how to cure pelvic pain, incontinence, IBS, and other bladder, bowel, and sexual disorders. The book also discusses preventative measures for overall good health and wellness.
If you or someone you care for are living with the debilitating reality of pelvic pain, you will benefit from the program presented in Heal Pelvic Pain.
From Dr. Iris Orbuch and Dr. Amy Stein, two of the world's leading experts in endometriosis, comes an essential, first-of-its kind book that unwraps the mystery of the disease and gives women the tools they need to reclaim their lives from it.
Approximately one out of every 10 women has endometriosis, an inflammatory disease that causes chronic pain, limits life's activities, and may lead to infertility. Despite the disease's prevalence, the average woman may suffer for a decade or more before receiving an accurate diagnosis. Once she does, she's often given little more than a prescription for pain killers and a referral for the wrong kind of surgery.
Beating Endo arms women with what has long been missing—even within the medical community—namely, cutting-edge knowledge of how the disease works and what the endo sufferer can do to take charge of her fight against it.
Leading gynecologist and endometriosis specialist Dr. Iris Orbuch and world-renowned pelvic pain specialist and physical therapist Dr. Amy Stein have long partnered with each other and with other healthcare practitioners to address the disease's host of co-existing conditions—which can include pelvic floor muscle dysfunction, gastrointestinal ailments, painful bladder syndrome, central nervous system sensitization—through a whole-mind/whole-body approach.
Beating Endo formalizes the multimodal program they developed, offering readers an anti-inflammatory lifestyle protocol that incorporates physical therapy, nutrition, mindfulness, and environment to systematically addresses each of the disease's co-conditions on an ongoing basis up to and following excision surgery. The program has achieved successful outcomes for their patients – it works to restore health, vitality, and quality of life to women with endo by putting the tools of renewed health in the hands of those whose health is at risk.
Solomon's Seal + Arnica + Calendula salve – inflammation + pain formula – 60 mg/ml
Amy recently founded her own line of healing CBD products, Wellness x Nature, that aims to further assist and inspire those on their mission to good health and healing.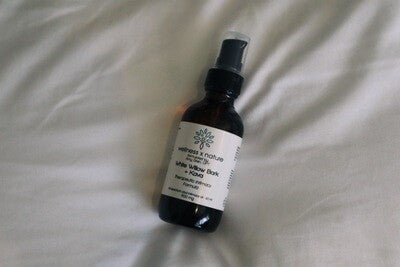 Large Size 60ml – White Willow Bark + Kava Therapeutic Lubricant & Intimacy Oil – 15 mg/ml
Our original, maximum strength therapeutic intimacy oil crafted with white willow bark and kava to help soothe pelvic and genital pain caused by a variety of conditions. Formulated with full-spectrum CBD from USDA organic-certified, regeneratively-grown hemp and natural and organic botanicals. At 900 mg of CBD in our 2 oz bottle, our maximum strength lube packs a real punch to help ease pain during all of your intimate moments.
Solomon's Seal + Ginger CBD tonic- inflammation + stress formula – 60 mg/ml
Our original tonic formulated with Solomon's seal to help soothe inflammation and ease stress. With added ginger and tangerine essential oil to create a warm, pleasant flavor.
Standard Size 30ml – White Willow Bark + Kava Therapeutic Lubricant & Intimacy Oil – 15 mg/ml
Share blog posts, products, or promotions with your customers. Use this text to describe products, share details on availability and style, or as a space to display recent reviews or FAQs.
—RESOURCES >
BOOKS AND MEDIA
"Beating Endo is a brilliant, accessible, and easy-to-understand text that any woman who suffers from endometriosis can pick up and greatly benefit from. As a longtime proponent of team-based healthcare, the "1-2 powerful solution-packed punch" that Dr. Orbuch and Dr. Stein offer is unparalleled, making Beating Endo a must-read for any woman suffering from endometriosis."
Dr. Ginger Garner, DPT | Author, Medical Therapeutic Yoga
Women's Health PT, EudeMOMiaTM
Founder & Executive Director, Professional Yoga Therapy Institute®
"I have always recommended Amy's book Heal Pelvic Pain and video Healing Pelvic and Abdominal Pain to my patients. These are great resources for our patients to learn exercise, massage, relaxation and other self-help techniques."
– Elizabeth Makous MSPT CLT PRPC CES | The Pelvic Whisperer
"Amy Stein's Healing Pelvic and Abdominal Pain is a great start to relieving, and possibly curing, abdominopelvic pain. Her DVD is intelligent and compassionate, a must for anyone suffering from pelvic or abdominal pain."
– Dr. Fred Howard OB-GYN | Founder, International Pelvic Pain Society