Pelvic Floor Therapy for Menopause in NYC
Menopause occurs after a person has gone 12 consecutive months without a menstrual period, typically beginning between ages 45 and 55. The three stages of menopause include perimenopause, where the menstrual cycle becomes inconsistent, menopause, and postmenopause which involves the stage after the first 12 months of not having a menstrual cycle.
While menopause is a natural process that occurs as a result of the ovaries producing fewer hormones (and therefore lower hormone levels), the symptoms can be extremely uncomfortable.
At Beyond Basics, we can help alleviate your menopausal symptoms through a variety of pelvic floor physical therapy treatments and exercises.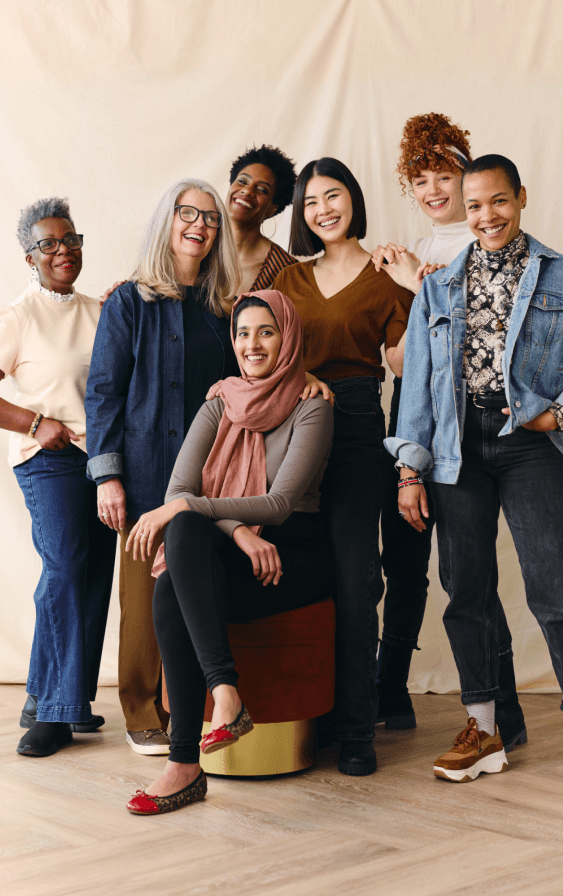 Menopause affects every person differently, but symptoms can involve much more than hot flashes, weight gain, night sweats, and trouble sleeping from hormonal changes. Below is a list of possible symptoms that can occur during menopause. Sometimes symptoms can last for months or more and range from mild to severe, affecting the quality of life.
Vaginal or vulvar dryness
Vaginal or vulvar burning
Vulvar itching
Sexual difficulty
Pain during sex
Increased urinary tract infections
Pelvic floor muscle weakness
Pelvic floor muscle overactivity
Urinary incontinence and fecal incontinence
Pelvic Organ Prolapse (when the bladder, uterus, small intestine, or rectum drops into the vaginal vault)
Mood swings
Tendon health
Osteoporosis
Cardiac health
Musculoskeletal pain
The severity of physical symptoms can vary depending on current health conditions, various lifestyle factors, and other variables. The good news is that physical therapy can help significantly reduce or eliminate symptoms.
Get help now from a pelvic floor therapist for menopause.
Physical Therapy Treatments for Alleviating Symptoms of Menopause & Postmenopause
It's common for people during and after menopause to have weak and overactive pelvic floor muscles, resulting in several of the uncomfortable symptoms mentioned above. There are many exercises and interventions that can be performed to help reduce these symptoms.
Exercises and treatments will vary based on the exact menopausal symptoms you are experiencing and can include a combination of the below:

Pelvic floor muscle training to strengthen and restore function to the muscles
Core exercises
Strength training exercises
Breathing exercises
Patient education on decreasing pelvic floor strain
Massage
Changing toileting mechanics
Use of pelvic floor tools (including vaginal weights, wands, and dilators)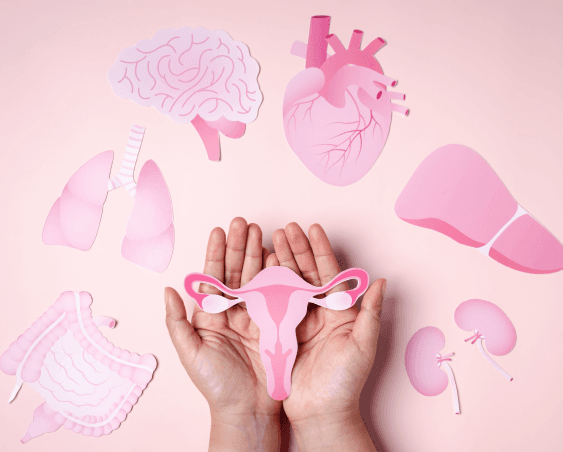 Benefits of Physical Therapy For Menopause
Pelvic floor physical therapy for menopausal women helps to:
Improve the function of the pelvic floor
Reduce vaginal pain, dryness, and itching with the help from gynecologists (our treatments alone as physical therapists do not change the tissue of the vagina if atrophy and dryness occur due to hormonal changes)
Reduce bladder urgency and frequency
Improve sexual function
Provide techniques to reduce the chances of symptom recurrence
Maintain pelvic floor health
Our physical therapy treatments and techniques can help both menopausal and postmenopausal individuals.
During Your Initial Physical Therapy Appointment
Your first appointment with our physical therapy team at Beyond Basics will begin with us asking questions in order to learn more about you, including your medical history and current symptoms. This will give us the context we need to understand your body.
After our conversation, we'll conduct a physical exam, including a hands-on assessment based on your symptoms. The initial evaluation might include a pelvic floor external and/or internal examination, with the purpose being to trace your issue to its source(s) in order to alleviate pain and dysfunction. Your Beyond Basics PT will also provide you with exercises to begin at home.
As the patient, we want you to be as comfortable as possible and you have the right to refuse any treatment at any time without an explanation.
During Your Additional Physical Therapy Appointments
Our goal as your healthcare provider is to ensure you receive the best holistic care possible and to give you the relief and results you need. The amount of time each session will be is determined by your own personal preferences as well as the recommendations of your PT. 
Many people experience an improvement in symptoms within 8 weeks or earlier.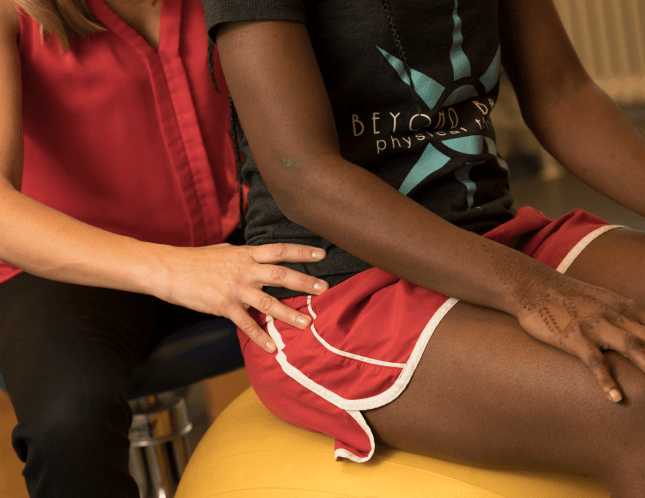 Beyond Basics: We Can Help
At Beyond Basics, we are committed to treating pelvic floor issues with sensitivity to each individual's needs, regardless of sex, race, identity, age, or orientation – we treat the whole person with a comprehensive, caring biopsychosocial approach.
Since 2003, Beyond Basics has been a place of hope and healing for our patients. We believe skilled and compassionate healing can restore your body's harmony and balance. Founder, Amy Stein, and co-founder, Corey Hazama are renowned experts and leaders in pelvic floor PT.
The skilled physical therapists at Beyond Basics receive extensive training to qualify them to be the world's leaders in pelvic floor rehabilitation. Our therapists have been carefully selected to work at Beyond Basics because they possess the right expertise, kindness, and empathy to allow them to excel in our practice. 
Our therapists have completed hundreds of additional hours outside of their doctorates through institutes such as Herman and Wallace and the American Physical Therapy Association, to help hone their practice and provide exceptional treatment efficiently and compassionately. In addition to being the world's foremost experts in pelvic floor dysfunction, our individual therapists have cultivated additional skills unique to their own personal interests. Read more about each one of our therapists here
Get help now from a pelvic floor therapist for menopause.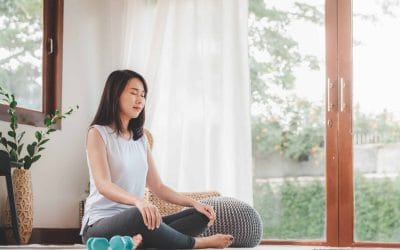 Vipassana meditation is a powerful practice for enhancing mental well-being by teaching...
read more
Frequently Asked Questions
Which insurance providers do you work with?
We accept many out-of-network insurance plans. Our billing staff will submit claims on your behalf.
If you have specific questions about insurance coverage, financing, or financial assistance, please call our billing office at: 212.354.2622 or email billing@beyondbasicspt.com
How many sessions will the treatment take with my physical therapist?
The number of sessions treatment will take varies among patients. Your Beyond Basics physical therapist will thoroughly discuss your treatment plan and adjust it as needed.
What if I need to cancel or reschedule my appointment?
If you need to cancel, please let us know at least 24 business hours ahead of time. If you cancel with less than 24 business hours' notice, we charge 60% of the appointment fee, which your insurance will not reimburse. If you arrive late or miss your appointment without notifying us, we charge the full fee for the session.
What should I wear to each session?
We ask that you wear comfortable sneakers and clothes. Think about what you would wear to go to the gym.
What will your treatments help with?
Our goal at Beyond Basics is to provide complete symptom relief and improve your quality of life. You can learn more about our approach to the symptoms related to menopause and postmenopause
here
.
What is premature menopause?
Premature menopause occurs when a person before the age of 40 experiences menopause. However, this type of early menopause is rare.