You may feel like you have to live with pelvic dysfunction or pain. But you don't. Pelvic floor physical therapy (PT) can help treat the underlying causes of your symptoms for long-term relief.
Pelvic floor PT is a specialty within physical therapy. Our experts have all received the necessary training and certifications to understand, identify, and effectively treat pelvic conditions.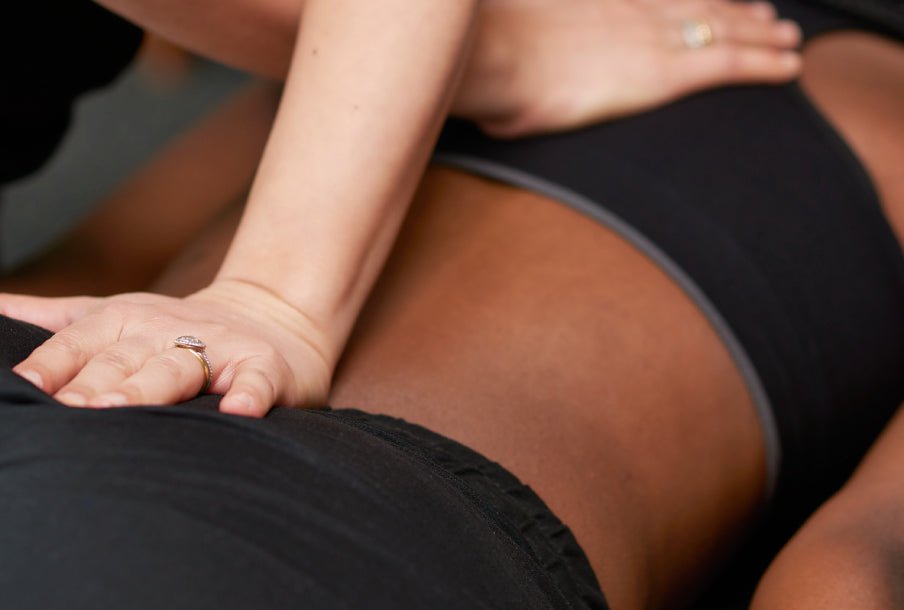 RELIEVE PAIN · IMPROVE FUNCTION · REHAB INJURIES
Trained to treat pain and dysfunction
wherever you feel it
We work with patients from all walks of life, in every phase of life. Whether it's pelvic pain or an orthopedic injury, with Beyond Basics you're not alone, and you can heal.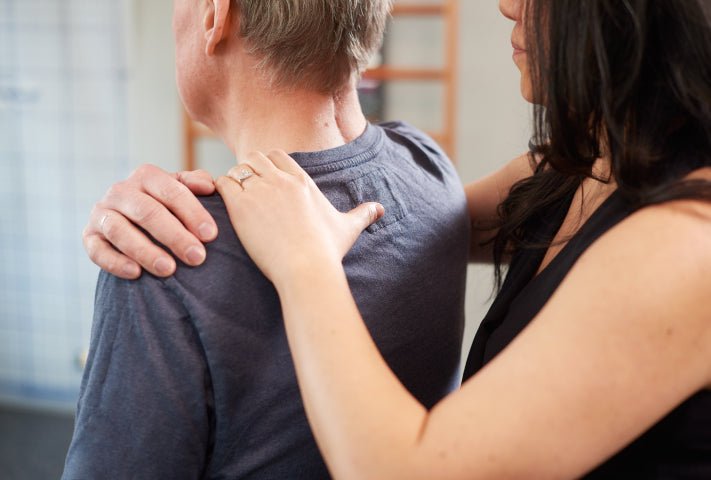 You're a whole person. We treat you that way
We take time to understand everything that's going on inside your body, so we can get to the root cause of the issue – and get you real, lasting relief.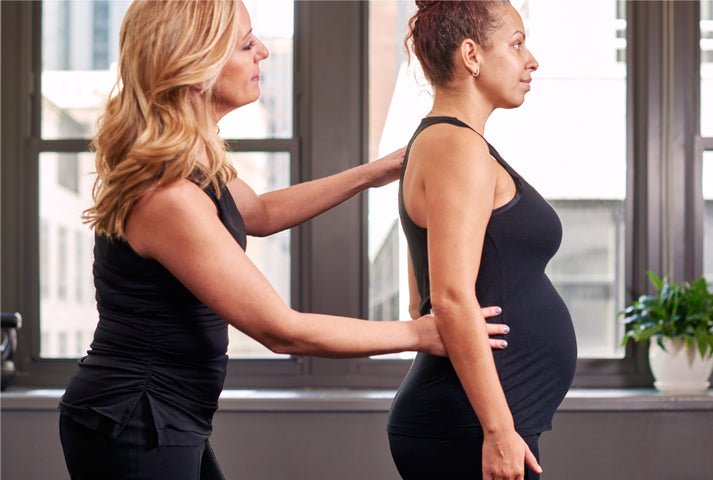 Your session is personal. We keep it that way.
We see patients in private, 1-on-1, hour-long sessions. You'll work directly with your PT for your entire treatment journey.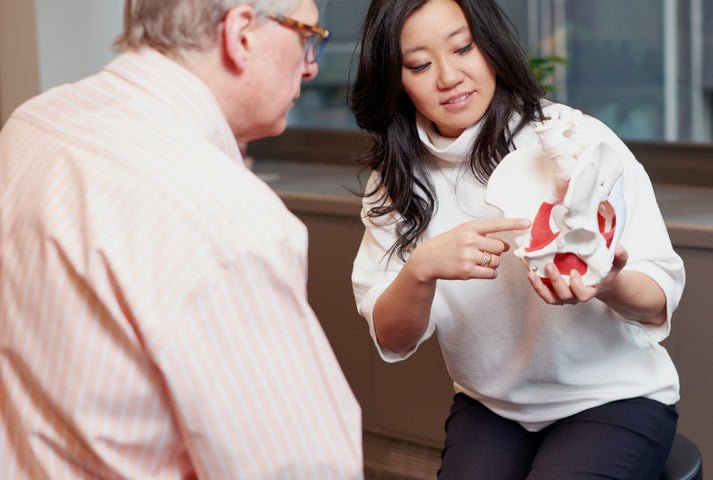 Leading means learning. We like it that way.
Our therapists devote time every week to continuing education so we can offer our patients the most current, comprehensive orthopedic and pelvic floor PT. 
We make payment
less painful
We offer payment plans and work with many insurance plans as an out-of-network provider. Our billing support staff can walk you through everything you need to know and will submit all billing to insurance on your behalf.
We also offer interest-free financing and discounted package rates through Care Credit.
Call us to learn more: 212.354.2622 or email us: billing@beyondbasicspt.com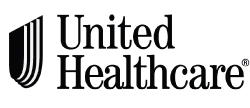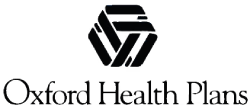 2,3,J,4,5,A,C train to Fulton Street
6 train to Brooklyn Bridge-City Hall
E train to World Trade Center
4,5,6,7 train to Grand Central-42nd Street
B,D,F,M train to 42nd Street-Bryant Park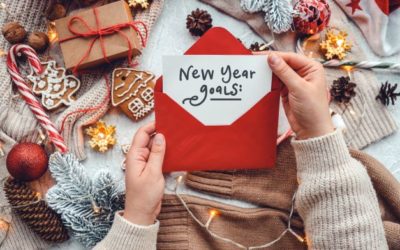 It's that time of year again. Resolution time. For almost as long as I can remember when I thought...
read more
Beyond Basics in the media
Take a look at our appearances in these top media venues.
"I talk about the pelvic floor all the time. As one of the pioneer physical therapists specializing in pelvic floor dysfunction, I have been treating patients afflicted with these disorders for over twenty years. I have seen how the exercises and therapies I prescribe — breathing, relaxing, strengthening, stretching, toning, diet — don't just heal the disorders but can prevent them from occurring in the first place. At the same time, these exercises and therapies can ward off the effects of aging while enhancing patients' lives immeasurably."

Amy Stein
Frequently Asked Questions
What is Pelvic Floor Physical Therapy?
Through the use of stretching exercises and manual resistance manipulations of the pelvic muscles, this form of therapy is intended to eliminate pain, increase strength and improve functionality of the muscles, tissues, and ligaments in the pelvic floor.
How Long Does Pelvic Floor Physical Therapy Take?
There is no standard length of time associated with the performance of effective pelvic floor physical therapy as a wide range of factors go into the development of a treatment regimen. A patient will participate in an initial consultation to discuss their condition and how long they have been suffering from the symptoms, additional internal bodily systems that may be affected as a result, as well as any injuries or restrictions that might rule out certain treatment options.
The more complex the condition, the more complicated and, perhaps lengthy, the treatment regimen established for the patient by one of our physical therapists. As an example, a patient suffering from pain symptoms for the last two years with a hip labral tear and herniated disc along with pelvic discomfort who works in a stressful daily job and has a poor diet may need a more comprehensive treatment plan than a patient with pain and discomfort in the coccyx due to a recent fall without other debilitating health concerns.
What to Wear to Pelvic Floor Therapy?
Your choice of clothing should be similar to what you might consider wearing to the gym or a yoga class. Comfortable and loose-fit clothing allows you the freedom of motion and flexibility necessary for each pelvic floor therapy session. You may be asked to perform a set of exercises or activities that require you maintain a full range of movement throughout the body.
These considerations should extend to your choice of footwear as well. You should wear shoes that offer support and allow you the ability to move without slipping or falling. Sneakers would be best, no high heels or loafers. You may also wish to bring along a pair of soft socks to keep your feet warm. A therapy session may require you to remove articles of clothing that leave your feet bare. While you will be given a sheet to cover yourself in the examination room, your feet may still be chilly.
Do you offer Pelvic Floor Therapy?
There are two Beyond Basics offices in Manhattan.our Midtown office at 110 E 42nd Street, just three miles from the exit ramp of the Queens-Midtown Tunnel.
What Does a Pelvic Floor Physiotherapist Do?
Our physical therapists at Beyond Basics are trained in the complexities and nuances of the musculoskeletal system, comprising the joints, muscles, and bones of the body and how that system works with the many other internal bodily systems encompassing the nerves, arteries, and organs. We use a variety of techniques and procedures designed to identify the issues that are contributing to reduced functionality in the pelvic floor.
The objective of physical therapy is to eliminate pain and restore proper function. This is accomplished by targeting your positioning and posture. Your physical therapist will introduce you to a series of relaxation techniques, create an effective home exercise regimen to continue practicing after you leave the office, discuss suitable pain management solutions, while also offering educational information on pain science, nutrition, bowel, bladder, and sexual health, among other things.
What Exercises are Bad for the Pelvic Floor?
Any activities that place increased stress on the pelvic floor should be avoided. You don't want to worsen what is already a potentially damaging condition. While the purpose of performing pelvic exercises is to gradually increase strength, endurance, and flexibility of the muscle group in this region, you don't want to injure or otherwise hinder your progress. Any activity that results in pain, discomfort, uncontrolled bladder leaks, or causes you to hold your breath for any reason should be stopped immediately. Do not overexert yourself to the point of compensating or losing form in the way you stand or walk. This will only aggravate your pelvic floor.
Can You Massage Pelvic Floor Muscles?
We prefer to use the term "manual therapy" over the word "massage" because here at Beyond Basics, our physical therapists practice soft tissue mobilization, trigger point release, or myofascial release techniques to gently manipulate the muscle group in the pelvic floor. All muscles require proper blood flow in order to function properly and this is achieved by manual manipulation of the muscles to decrease myofascial restrictions and spasms. Since these muscles are located inside the body, manual therapy techniques will typically require internal vaginal or internal rectal manipulations. These muscles surround the urethra, bladder, anorectal and genital areas and when there is a limitation or some other type of restriction in the pelvic floor, it can lead to dysfunction in the bladder or bowel, sexual dysfunction, and abdomino-pelvic pain.
How much is Pelvic Floor Physical Therapy?
There is no "one size fits all" approach when it comes to pelvic floor therapy. Every patient who comes to our office has a different condition with specific unique symptoms. Therefore, the therapy regimen developed for one patient may be drastically different than a treatment plan devised for another. Our physical therapists tailor a therapy treatment option that targets the complexities of each patient's condition and symptoms to find the most effective method for eliminating pain and dysfunction. Since every treatment plan varies, so too does the cost of that therapy.
Does Insurance Cover Pelvic Floor Physical Therapy?
The majority of the leading health insurance providers will offer coverage for pelvic floor therapy.We accept many forms of out of network insurance. Our billing department will contact your insurance directly to bill for payment. It is suggested that you review your health insurance policy to get a clear understanding of the limits of your coverage. In the event you are unsure if your policy covers our services, our billing department is more than happy to answer any questions.