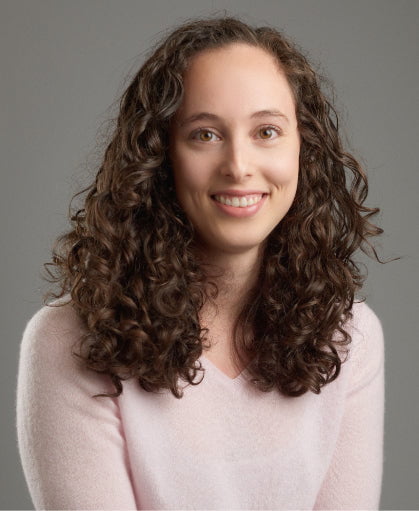 Dr. Rachel Clausen (She/Her)
Rachel's clinical experience includes in-patient acute care, outpatient orthopedics, in-patient rehab, and pelvic floor rehab. She has experience treating a wide range of patients from young adolescents to geriatrics.
While pursuing her degrees, Rachel was drawn to pelvic floor rehab, specifically its relationship to pregnancy. She completed her undergraduate thesis on post-partum incontinence, comparing the experiences of women in Kenya and the United States. At Columbia University she helped conduct research investigating treatment methods for pregnancy related pelvic girdle pain.
Today, Rachel values the development of a working relationship with her patients. She is passionate about educating her patients and fellow healthcare providers about pelvic floor rehab and the importance of a multi-disciplinary approach to treatment. She works to empower her patients to achieve their goals.
Outside of the clinic, Rachel likes to explore new restaurants and trying to recreate her favorite dishes at home. She can also be found swimming laps at her local pool while dreaming of open-water swimming in her hometown of Seattle.
Degrees and Certifications
Bachelor of Science in Public Health, University of Washington
Doctor of Physical Therapy, Columbia University
Herman and Wallace Pelvic Rehabilitation Institute
Memberships and Affiliations

American Physical Therapy Association (APTA)
International Pelvic Pain Society (IPPS)
Swimming, cooking, exploring the city