—
RESOURCES

> books and media
Our expertise,
whenever you need it
Amy Stein wrote the book on pelvic pain – literally. The knowledge, principles and techniques included in these books reflect years of training and clinical experience. Now you can have access to these life-changing programs whenever and wherever.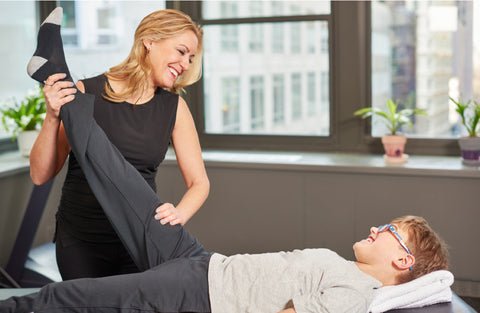 Written by physical therapist and Beyond Basics founder Amy Stein, DPT, Heal Pelvic Pain offers a program of stretching, toning, and relaxation exercises, plus healing massages and a specialized nutrition plan for people of all ages. This unique program has been shown to help relieve pain and incontinence, improve bladder and bowel function, cure IBS, reduce sexual discomfort, and improve the quality of patients' lives.
"I have always recommended Amy's book Heal Pelvic Pain and video Healing Pelvic and Abdominal Pain to my patients. These are great resources for our patients to learn exercise, massage, relaxation and other self-help techniques."
Elizabeth Makous MSPT CLT PRPC CES | The Pelvic Whisperer
Healing Pelvic and Abdominal Pain
Amy Stein, explains the various symptoms and the possible causes of pelvic and abdominal pain. Learn how she assists people of all ages who suffer from pelvic, abdominal, and back pain through gentle massages and stretches. The video also offers easy-to-follow internal manual therapy techniques to release your pelvic floor muscles at home.
"Amy Stein's Healing Pelvic and Abdominal Pain is a great start to relieving, and possibly curing, abdominopelvic pain. Her DVD is intelligent and compassionate, a must for anyone suffering from pelvic or abdominal pain."
Dr. Fred Howard OB-GYN | Founder, International Pelvic Pain Society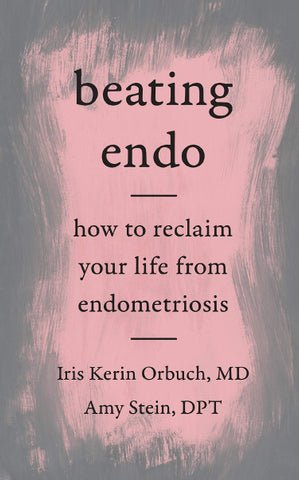 From two of the world's leading experts in endometriosis, Amy Stein, DPT and Iris Orbuch, MD, comes an essential, first-of-its-kind book that unwraps the mystery of the disease.
Beating Endo provides information that has long been missing – even within the medical community – namely, cutting-edge knowledge of how the disease works and what endo sufferers can do to take charge of their fight against it.
"Beating Endo is a brilliant, accessible, and easy-to-understand text that any person who suffers from endometriosis can pick up and greatly benefit from. As a longtime proponent of team-based healthcare, the "1-2 powerful solution-packed punch" that Dr. Orbuch and Dr. Stein offer is unparalleled, making Beating Endo a must-read for anyone suffering from endometriosis."
Dr. Ginger Garner, DPT
Author, Medical Therapeutic Yoga Women's Health PT, EudeMOMiaTM   Founder & Executive Director, Professional Yoga Therapy Institute®