Sexual Pain &
Dysfunction and Reproductive Health
Sexual Pain & Dysfunction and Reproductive Health
At Beyond Basics, we take a holistic approach to reproductive health and sexual function and offer support to everyone dealing with changes from puberty and onwards. We specialize in the treatment of fertility issues and conditions like endometriosis and osteoporosis.
We strive to restore our patients' optimal sexual function and reproductive health, whether it's through pain relief, education on sexual positions based on orthopedic conditions, or aiding in surgical recovery.
Many troubling conditions like decreased erections, premature ejaculation, and difficulty or pain with orgasm can be the result of pelvic floor muscle dysfunction.
Ready for symptom relief?
Common Symptoms of Sexual Pain & Dysfunction and Reproductive Health
Pain or difficulty with orgasm
Erectile dysfunction
Premature ejaculation
Decreased arousal
Persistent Genital Arousal Disorder (PGAD)
Pain with intercourse (dyspareunia)
Endometriosis
Symptoms related to perimenopause or menopause
Dysmenorrhea (painful menstruation)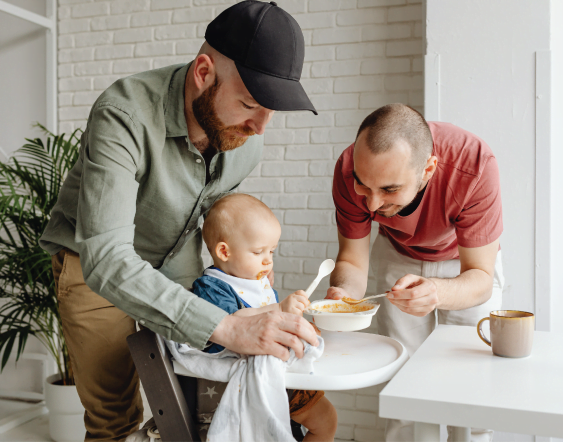 Treatment with Pelvic Floor Physical Therapy
Pelvic floor dysfunction is extremely common and occurs when the muscles, tissues, or nerves of the pelvic floor are weakened, tightened, or injured by trauma, chronic strain, or overuse. The pelvic floor muscles surround the urethra, rectum, vagina, and prostate. Any dysfunction in these pelvic muscles can cause issues with reproductive health, sexual dysfunction, and many other issues including bowel difficulties and urinary trouble.
Pelvic floor dysfunction can result from a traumatic injury such as a fall, or from sporting activity, surgery, or childbirth. They can also happen from more chronic issues, such as infection or chronic inflammation such as endometriosis. Pelvic floor disorders can even be a result of poor alignment or posture, pelvic anatomy, overuse, or improper movement.
Our team utilizes internal and external manual therapy to help mobilize your muscles and provide symptom relief, such as myofascial release, trigger point release, connective tissue release, craniosacral therapy, biofeedback techniques, gentle mobilization of organs to improve function, cold laser/heat/cold therapy, and electrical stimulation.
We also provide you with specific at-home exercises for you to perform regularly in order to teach your body new movement patterns and to help further mobilize the pelvic floor muscles and tissues.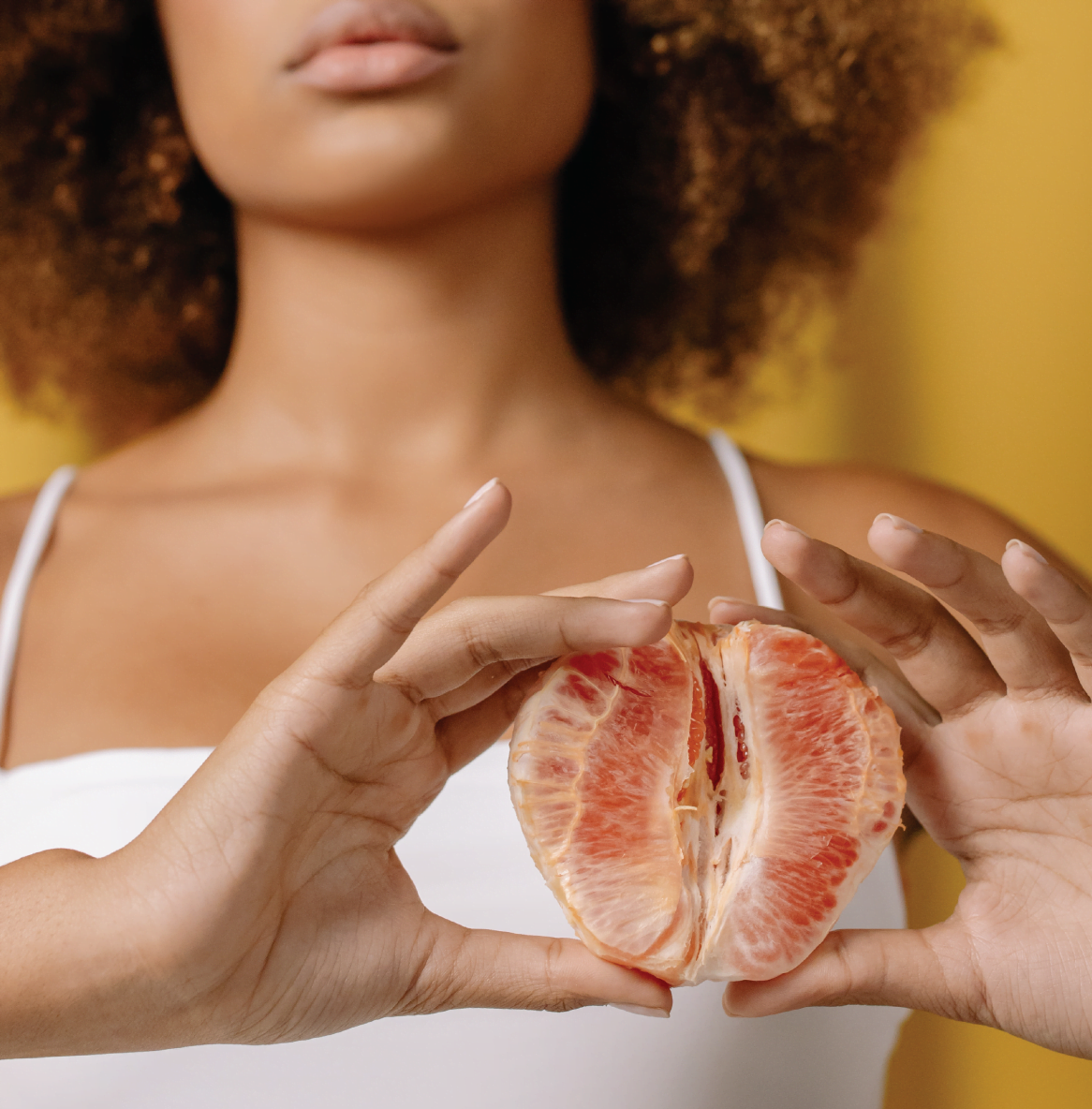 During Your Initial Pelvic Physical Therapy Appointment
Your first appointment with our physical therapy team at Beyond Basics will begin with us asking questions in order to learn more about your pain and symptoms, as well as your medical history. This also provides us with the background and context we need to better understand your body and specific pain.
After our conversation, we'll conduct a physical exam, which is a hands-on evaluation based on your symptoms. This might involve evaluating external and internal muscles, with the purpose being to trace your issue to its source(s) in order to alleviate pain.
These internal manual techniques are applied to structures of the pelvis, including the pelvic floor muscles, nerves, and bones (coccyx). As the patient, we want you to be as comfortable as possible and you have the right to refuse any treatment at any time without an explanation.
Your PT will also provide you with exercises to begin at home.
During Your Additional Pelvic Floor Physical Therapy Appointments
Each session at Beyond Basics is one hour long with the physical therapist directly. We've found this is the ideal amount of time for the clarity, consistency, and results we are looking to help you obtain. We spend approximately 45 minutes or more on manual therapy (hands-on work) with you during each appointment and the remaining time providing any new exercises and talking about your progress.
Your symptoms should start to improve within 4 to 8 weeks (or sooner). Just like any other muscle, pelvic floor muscles can become sore following a new exercise routine, so it's normal to experience some discomfort after the first few sessions. Your PT will always explain to you what to expect.
Beyond Basics: We Can Help
At Beyond Basics, we are committed to treating pelvic floor issues with sensitivity to each individual's needs, regardless of sex, race, identity, age, or orientation – we treat the whole person with a comprehensive, caring biopsychosocial approach.
Since 2003, Beyond Basics has been a place of hope and healing for our patients. We believe skilled and compassionate healing can restore your body's harmony and balance. Founder, Amy Stein, and co-founder, Corey Hazama are renowned experts and leaders in pelvic floor PT.
The skilled physical therapists at Beyond Basics receive extensive training to qualify them to be the world's leaders in pelvic floor rehabilitation. All of our therapists have been carefully selected to work at Beyond Basics because they possess the right expertise, kindness, and empathy to allow them to excel in our practice. Our therapists have completed hundreds of additional hours outside of their doctorates both internally and externally through institutes such as Herman and Wallace and the American Physical Therapy Association, to help hone their practice and provide exceptional treatment efficiently and compassionately. In addition to being the world's first and foremost experts in pelvic floor dysfunction, our individual therapists have cultivated additional skills unique to their own personal interests. Read more about each one of our therapists here.
Get help now from a pelvic floor therapist for your reproductive health.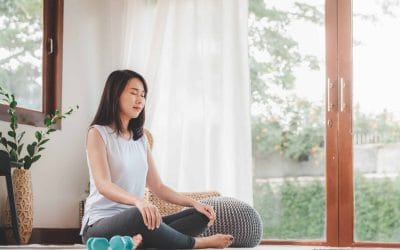 Vipassana meditation is a powerful practice for enhancing mental well-being by teaching...
read more
Treating Pelvic Floor Dysfunction
—BEYOND BASICS PT | PELVIC FLOOR THERAPY NYC.
FREQUENTLY ASKED QUESTIONS
Which insurance providers do you work with?
We accept Cigna, United Healthcare, Aetna, and Oxford insurance out-of-network plans. Our billing staff will submit claims on your behalf. You can also make convenient monthly payments with various finance options with Care Credit. We offer our patients special interest-free financing of 6, 12, or 18 months. We also offer discounted package rates through Care Credit.
If you have specific questions about insurance coverage, financing, or financial assistance, please call our billing office at: 212.354.2622 or email billing@beyondbasicspt.com
How many sessions will the treatment take with my physical therapist?
The number of sessions treatment will take varies among patients. Your Beyond Basics physical therapist will thoroughly discuss your treatment plan with you and will adjust it as needed.
What if I need to cancel or reschedule my appointment?
If you need to cancel, please let us know at least 24 business hours ahead of time. If you cancel with less than 24 business hours' notice, we charge 60% of the appointment fee, which your insurance will not reimburse. If you arrive late or miss your appointment without notifying us, we charge the full fee for the session.
What should I wear to each session?
We ask that you wear comfortable clothes and walking shoes
What will your treatments help with?
Our pelvic floor physical therapy manual treatments and exercises will help with muscle spasms, relieve trigger points (tight muscles), and address any other uncomfortable symptoms related to your condition. Our goal at Beyond Basics is to provide complete symptom relief and improve your quality of life.