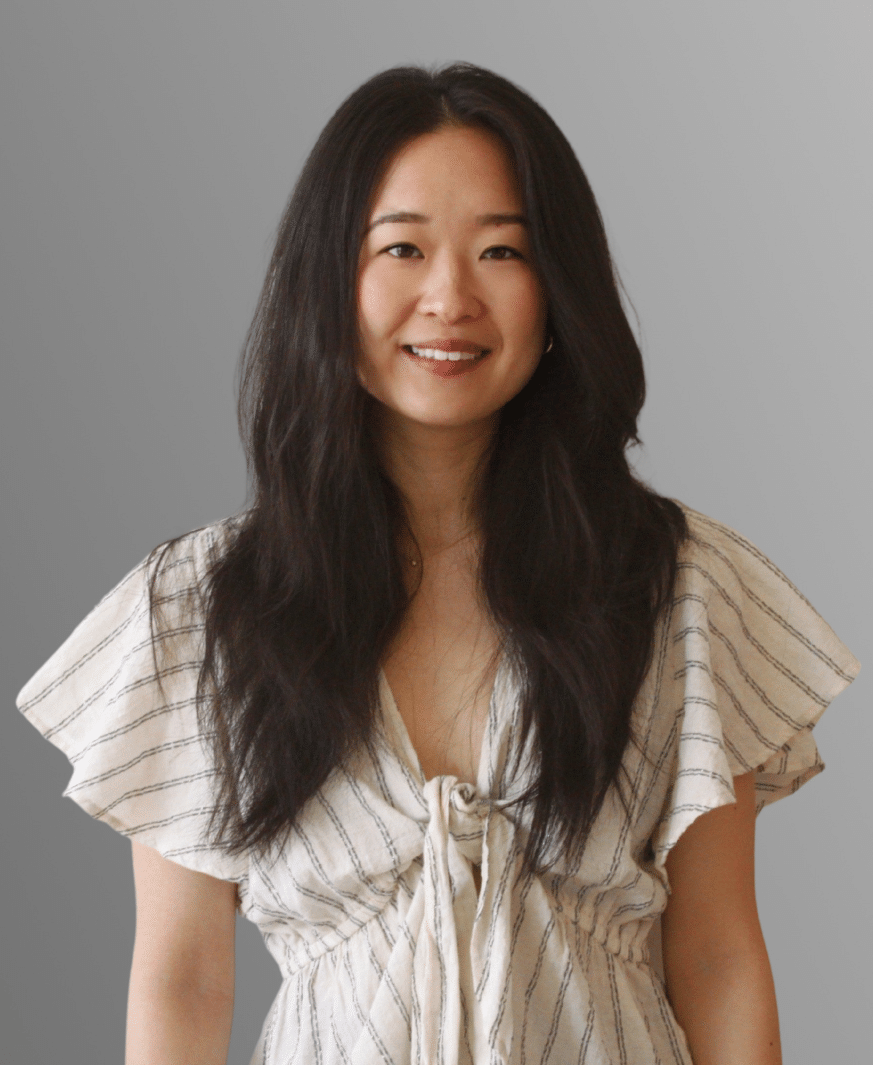 Dr. Vivian Zhang (She/Her)
Early on in her career, Vivian developed an interest in specializing in pelvic floor physical therapy. She has found treating the pelvic floor extremely rewarding and hopes to help raise awareness to normalize the conversation surrounding pelvic floor dysfunctions such as incontinence, prolapse, and pelvic pain.
Vivian works in collaboration with other healthcare professionals to deliver a holistic approach to helping patients from all walks of life, varying body types, and medical histories heal and achieve their functional goals. Some conditions that she is familiar with treating are chronic low back pain, shoulder impingement, cervical radiculopathy, urinary incontinence, sciatica, spinal fusions, and pre/postpartum.
Vivian's experience enables her to curate custom treatment plans and exercise routines that best fit your needs. Yoga is an integral part of her physical and spiritual practice, and she utilizes the principles of mindfulness, breath, balance, strength, and flexibility into her treatment approach to help her patients feel and move better. Vivian is also a certified Pilates teacher and was drawn to the curriculum due to its emphasis on rehabilitation and its philosophies have since dramatically influenced the way that she appreciates and teaches movement.
During her free time Vivian enjoys traveling, hiking, running, photography, writing, reading, cooking, and spending time with friends and family.
Degrees and Certifications
Bachelor of Science Degree, University of Miami
Master of Clinical Health Sciences & Anatomy, University of Delaware
Doctor of Physical Therapy, University of Delaware
Pregnancy and Postpartum Corrective Exercise Specialist, Core Exercise Solutions with Sarah Duvall
Polestar Pilates Comprehensive Teacher Training Program, Polestar Pilates International
Reiki Level 1 Practitioner, Healing Waves Reiki
Pelvic Floor Level 2A, Herman and Wallace Pelvic Rehabilitation Institute
Pelvic Floor Level 2B, Herman and Wallace Pelvic Rehabilitation Institute
Pregnancy Rehabilitation, Herman and Wallace Pelvic Rehabilitation Institute
Polestar Pilates Certified Mat Teacher, Polestar Pilates International
Pelvic Floor Level 1, APTA Section on Women's Health Pelvic Health Physical Therapy
Dry Needling For Common Myofascial Pain and Dysfunction, Mercer University Department of Physical Therapy
200 Hour Certified Yoga Teacher (Hatha, Vinyasa, Restorative, and Yin), Nomad Yoga, Koh Samui, Thailand
Yoga, hiking, meditation, travel, journaling, and photography