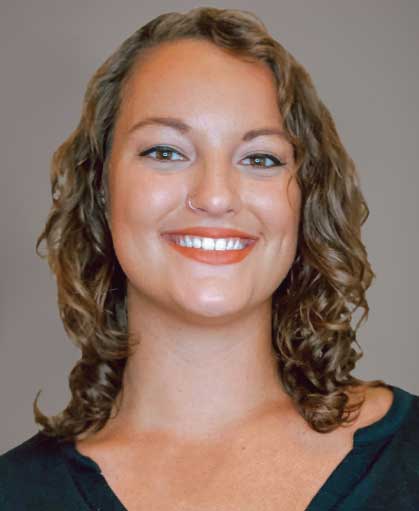 Carson draws on her background as a yoga and meditation teacher, personal trainer, and group fitness instructor, as well as her training in Pilates and background working in multidisciplinary healthcare teams to provide comprehensive, individualized, holistic treatment of the whole self. She loves to integrate principles of postural alignment, breathwork, and mindful movement gleaned from her yoga practice and training into her practice as a physical therapist to help patients foster deeper connection and balance to the entire body, as well as the mind and spirit. Carson's mission is to provide a safe, open space to guide her patients to a greater understanding and awareness of their bodies and movement patterns, and to empower them with the tools they need to live a continually healthier and happier life and feel at home in their bodies. She is passionate about educating and advocating for conscious pelvic care and normalizing the discussion of pelvic function, chronic pain, and the mind-body connection.
Carson is originally from Syracuse, NY and is now a proud Brooklynite. Outside of work, she can be found biking and running around the city, swimming in the ocean, skiing in the mountains, and dancing along to live music.
Degrees and Certifications
Bachelor of Science, Clinical Health Studies, Ithaca College
Doctor of Physical Therapy, Ithaca College
Certified Therapeutic Yoga Teacher, Soma Yoga Institute
Certified Personal Trainer, American College of Sports Medicine
BASI Pilates Mat and Apparatus Foundations
APTA Academy of Pelvic Health
Herman and Wallace Pelvic Rehabilitation Institutec.
Memberships and Affiliations
American Physical Therapy Association (APTA), New York Chapter
Yoga & meditation, biking, running, swimming, hiking, skiing, travel, reading & writing.