We want to help you come home to yourself, feel safe in your body, and ultimately, come as you are.
Because we all deserve pleasure.
We've created this space to provide sex education, host frank discussions, and answer any and all of your questions. Nothing is TMI.
Painful sex isn't something we talk about. No one would look at you twice if you were complaining of pain in your elbow, but in your genitals it's a completely different story.
Sexual health is comprised of many factors beyond just your ability to have sex.
People of any age, sex and gender can have pain that is so severe, it limits their enjoyment of masturbation and sex, or prevents sexual pleasure completely. There are many syndromes and diseases that can cause this pain. STIs can influence pain, as well as other conditions such as non-bacterial prostatitis, vulvodynia, vaginismus, pudendal neuralgia, and many more. These diseases and conditions can be influenced by poorly functioning pelvic floor muscles and vice versa.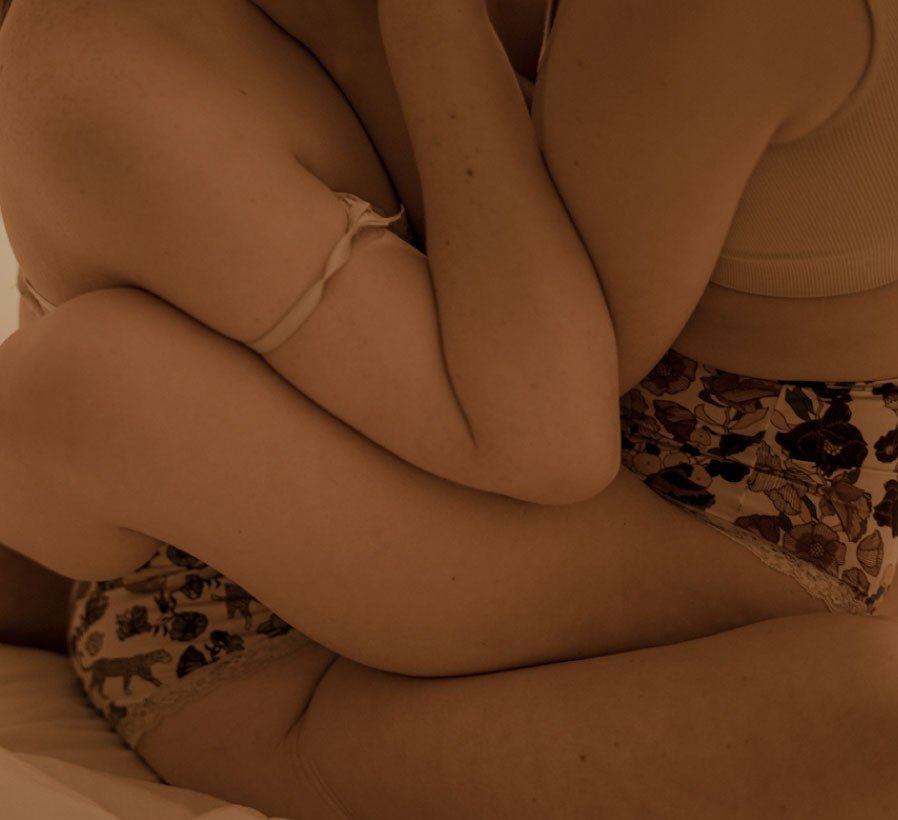 WHAT TO DO
IF YOU HAVE PAIN?
First off,
don't panic or stress
Pelvic pain is relatively common. Some studies estimate chronic pelvic pain rates being higher than 25%. It is important, though, to act swiftly to identify the culprit. The majority of pelvic pain is treatable, but the process is much easier when started earlier on in the pain cycle.
GO TO
YOUR PRIMARY  CARE PHYSICIAN

Book an exam with your physician to rule out any infective or disease process that may be causing your pain. The best case scenario is that a short course of treatment will do the trick. Unfortunately, the root cause is not always identified on the first trip to the doctor, and your results might come back negative for any infectious agent or systemic condition. This is common for many patients we see. If this happens to you, consider going to a pelvic pain specialist (a physician or pelvic floor physical therapist) for a more precise evaluation.
It is important to remember not all physicians are trained to recognize dysfunction of the musculoskeletal system, although the number of those who are trained is growing.
Indications of musculoskeletal dysfunction are: pain that changes with changes in activity or position, pain that does not go away once the original disease or infection is treated or cured, or pain that can not be correlated to a specific systemic dysfunction.
When to get
HELP FROM A
PELVIC FLOOR PHYSICAL THERAPIST (PFPT)
It is important to remember that musculoskeletal dysfunction in the pelvis can mimic, or be the cause of, bladder, bowel and sexual dysfunction.
If you believe your pain is musculoskeletal in nature or even think it might be, it is important to be examined by a skilled PFPT.
PFPT can determine if muscles and/or nerves are playing a role in your pain, and then treat the dysfunctional muscles and tissues to allow you to return to your old activities.
When looking for a PFPT, it is important to inquire whether or not they do internal work, both vaginally and rectally, and to ask about their training and experience.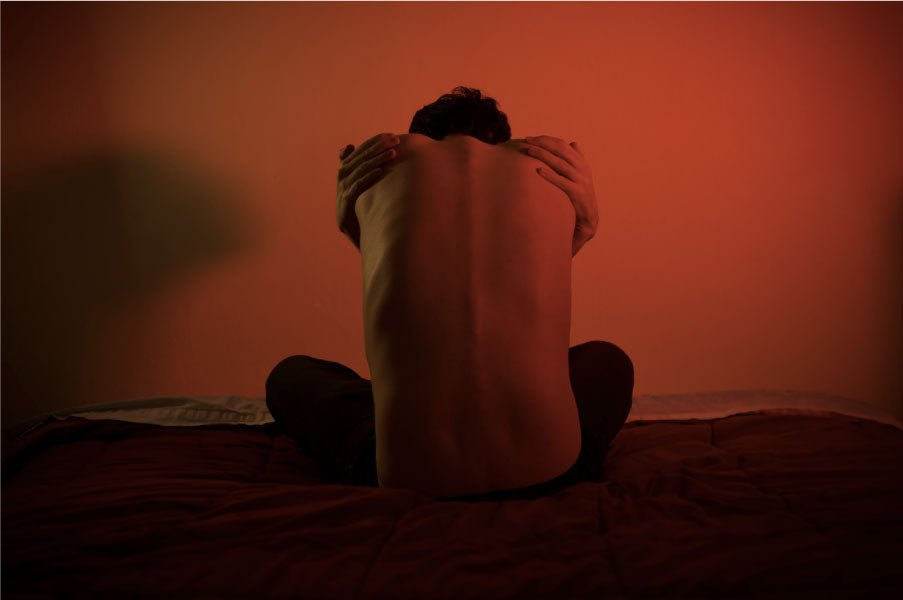 EXPERTS AT
TREATING SEXUAL PAIN
At Beyond Basics, we are experts at treating sexual pain, screening our patients and referring them on to the correct healthcare providers to help treat any systemic issues. We value a holistic approach to treating sexual dysfunction and strive to provide our patients with the best care possible. If you are in the New York area, another state, or even abroad and are suffering from sexual pain, please consider starting your healing journey with us. We have an extensive 'out of town'  program.
Masturbation and sex are about so much more than just physical pleasure: how they makes you feel emotionally also matters. Many factors can influence how we feel about sexual pleasure; if it makes you feel unhappy or anxious, it's important to find out why. Not only to maximize your pleasure, but your well-being too! 
Common issues that can negatively impact sexual experiences include:
• Past trauma, including but not limited to sexual abuse and assault, past emotional and physical abuse
• Low self-esteem
• Poor body image
• Cultural and religious beliefs that lead to shame about enjoying sexual pleasure
• Mental health problems like depression, anxiety, and stress
• Issues with your partner(s) like poor communication, conflict, lack of trust, grief caused by betrayal, or general feelings of unhappiness in the relationships.
• Issues with consent: Consent is an important, complex topic that should by explored comprehensively and with nuance. Learn more about all the facets of consent from RAINN
If any of these issues are contributing to a lack of enjoyment with sexual pleasure, it may be time to reach out to a certified sex therapist.
Pelvic floor PT can treat sexual dysfunction through muscle re-education, neural mobilizations, joint mobilizations, soft tissue mobilization and therapeutic exercises. We believe in multi-disciplinary treatment and refer our patients to doctors specializing in pelvic floor pain associated with any type of sexual activity, if needed.
COMMON IMPAIRMENTS FOUND IN PEOPLE SUFFERING FROM
SEXUAL PAIN AND DYSFUNCTION
Dysfunctional posture
Loss of stability in pelvis
Holding patterns
Hyperactive pelvic floor muscles
Dysfunctional breathing
Hormone imbalance
Chronic inflammation
Dysfunctional posture
Loss of stability in pelvis
Holding patterns
Hyperactive pelvic floor muscles
Dysfunctional breathing
Hormone imbalance
Chronic inflammation
Urinary dysfunction
Bowel dysfunction
Neural up-regulation
High-stress lifestyle
Anxiety and/or depression
History of trauma
Sedentary lifestyle
Urinary dysfunction
Bowel dysfunction
Neural up-regulation
High-stress lifestyle
Anxiety and/or depression
History of trauma
Sedentary lifestyle
TREATMENT MAY CONSIST OF:
Postural education
Alignment Adjustment
Pelvic Floor Muscle Evaluation
Relaxation techniques
Breathing Training
Myofascial Release
Biofeedback
Manual Therapy
Soft Tissue Mobilization
Neuromuscular Re- education
Strengthening
Vaginal dilator therapy
Posture modifications of sexual positions:
Advisement on best positioning for sexual activity to suit you and/or your partner's limitations, needs and desires.
A PFPT CAN GUIDE YOU IN HOW TO SELF-TREAT

AT HOME FOR PAIN MANAGEMENT USING TOOLS LIKE:
Internal pelvic floor muscle massage device used vaginally or rectally
MASSAGE STICK & FOAM ROLL
External massage devices for lengthening muscles
Internal vaginal device used for vaginal and pelvic floor muscle stretching
Used for a prolonged myofascial release
Internal vaginal device used for vaginal and pelvic floor muscle stretching
Used for a prolonged myofascial release
LIFESTYLE CHANGES THAT 
CAN HELP REDUCE SEXUAL PAIN AND DYSFUNCTION
MODERATE
CARDIOVASCULAR
ACTIVITY
• Improves blood flow
• Relaxes muscles
• Promotes parasympathetic input
• Endorphins released are the body's natural painkiller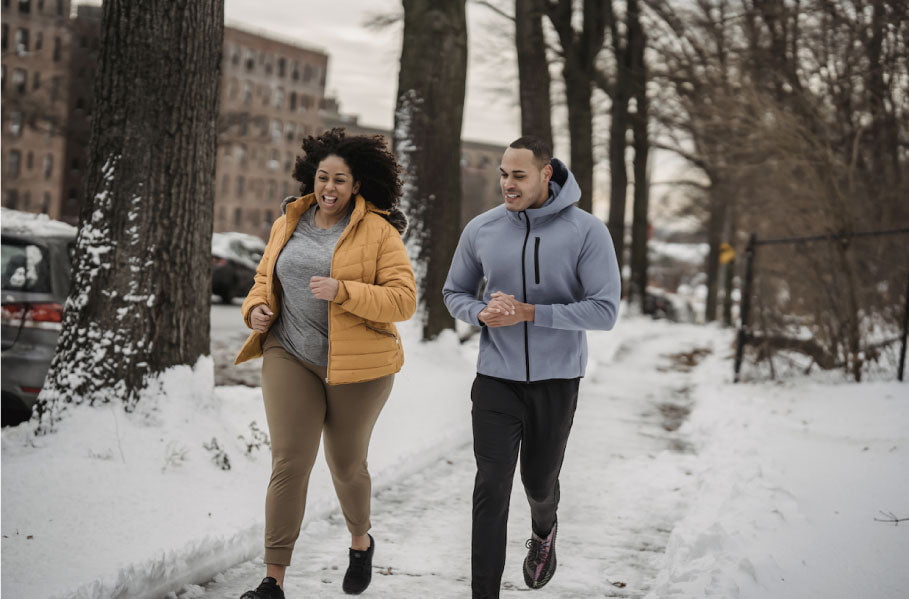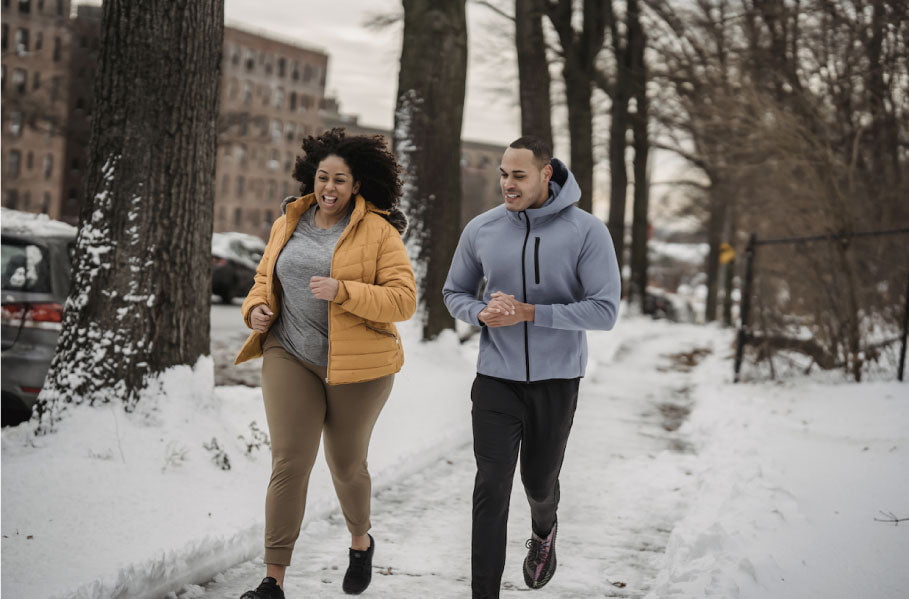 MODERATE CARDIOVASCULAR
ACTIVITY
• Improves blood flow
• Relaxes muscles
• Promotes parasympathetic input
• Endorphins released are the body's natural painkiller
• Increase fiber intake for constipation
• Avoid inflammatory foods (sugars, white carbs)
• Drink lots of water – half body weight in ounces is recommended
PERSISTENT GENITAL AROUSAL DISORDER (PGAD)
Causes unwanted genital arousal, which doesn't typically get better with orgasm and if it does, orgasm only brings relief for a short period of time. The key feature of this disorder is the genital arousal is unwanted, often painful and can cause deep psychological distress.
While PGAD can affect anyone, it's most commonly diagnosed in people with vaginas.
Treatment (special considerations):Unlike many other clinicians, we are comfortable assessing things like the mobility of the clitoral hood, the mobility of the muscles and structures surrounding the pudendal nerve and other pelvic nerves, as well as being able to treat issues involving the back and tailbone. We also have strong and robust connections to physicians who are pioneers in the treatment of PGAD and can help facilitate access to complementary medical treatment. To learn more about PGAD, read our blog.
PELVIC CONGESTION SYNDROME:
The pelvic veins are susceptible to chronic dilatation, which results in venostasis (the blood accumulates in the veins and pools), resulting in venous congestion of the pelvic veins.
Signs and symptoms of pelvic congestion include chronic pelvic pain, dyspareunia, urinary frequency and urgency infertility, erectile dysfunction, and possibly back and leg pain. Patients may complain of a dull ache which is aggravated by physical activity (especially with standing).
The pudendal nerve originates from the sacral plexus (S2-S4). It has both sensory and motor fibers. The sensory pudendal nerve branches into 3 smaller nerves: the inferior rectal nerve, the perineal nerve (which supplies the perineum, vagina, scrotum, labia, and urethra), and the dorsal nerve of the clitoris or penis. The motor branch of the nerve supplies the external anal sphincter, sphincter muscles of the bladder, and the muscles of the pelvic floor.
Irritation of the pudendal nerve often referred to as pudendal neuralgia, may result in sensory changes in any or all areas it supplies and spasms and pain in the muscles it innervates. A common site for pudendal nerve irritation is at Alcock's Canal and/or at the obturator internus muscle.
The sensory symptoms could manifest as itching, burning, tingling, cold sensations, and pain. The sensory symptoms may extend into the groin, abdomen, legs, and buttocks.
PUDENDAL NEURALGIA CAN OCCUR IN ANYONE. SIGNS AND SYMPTOMS MAY INCLUDE THE FOLLOWING, BUT THEY MAY VARY BETWEEN INDIVIDUALS:
Pelvic pain with sitting, but improvement with standing or sitting on a toilet seat

Discomfort with tight clothing
Bladder and/or bowel symptoms (hesitancy, frequency, retention, constipation)

Dyspareunia and/or pain/spasm after orgasm

Anal pain
PT TREATMENT MAY CONSIST OF:
Of the pelvic floor, abdominal, gluteal, lumbosacral and hip rotator muscles.
Udendal nerve mobilization, connective tissue mobilization and myofascial trigger point release of the surrounding muscles and tissues.
03
RANGE OF MOTION AND STRENGTHENING OF CERTAIN MUSCLES
To improve core and lower extremity balance and stability.
Pudendal nerve block may assist in decreasing symptoms, in addition to pelvic floor PT.
This is an inability to penetrate the rectum due to spasmed muscles such as internal and external anal sphincters and the levator ani muscles. Also caused painful bowel movements.
CONDITIONS AFFECTING PEOPLE WITH VAGINAS
Dyspareunia is the medical term to describe painful penetration. This can include pain just before penetration, pain with initial penetration, deep penetration and thrusting. It may be due to superficial scarring, adhesions, skin irritation, muscle tenderness or vaginal dryness.
PAINFUL SEX AFTER GIVING BIRTH
At six months postpartum, 24% of birthing people have pain with sex (at the vaginal opening). If you can relate, please know you don't have to suffer or resign to the fact that this is your new reality.
Pelvic floor PTs can with muscle spasm, scar tissue, pelvic misalignment, and muscle imbalances to restore the optimal tissue relationships.
Chronic skin condition that causes patchy, white skin that appears thinner than normal. It usually affects the genital and anal areas.
Anyone can get lichen sclerosus but postmenopausal people are at higher risk.
Inflammatory, auto-immune, pruritic skin lesions; can cause severe pain and scarring, which may lead to narrowing of the vagina.
PFPT can treat musculoskeletal side effects and pain caused by this condition.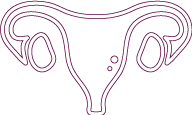 A medical condition where tissue
similar to the endometrium (lining of
the uterus), is found outside the
uterus, typically within the abdominal cavity, organs, and internal side walls. Typical places be found is in scars (c-sec, laparoscopy), on the bladder, ovaries, Fallopian tubes, bowel, intestines, colon, appendix, and rectum. The chief complaint with a diagnosis of endometriosis is
extremely painful periods, which
are often debilitating. Other symptoms include pain with sex, fatigue, painful urination, painful bowel movements, and other gastrointestinal problems such as bloating and abdominal cramps. The gold standard for diagnosis of endometriosis is biopsy with laparoscopic surgery.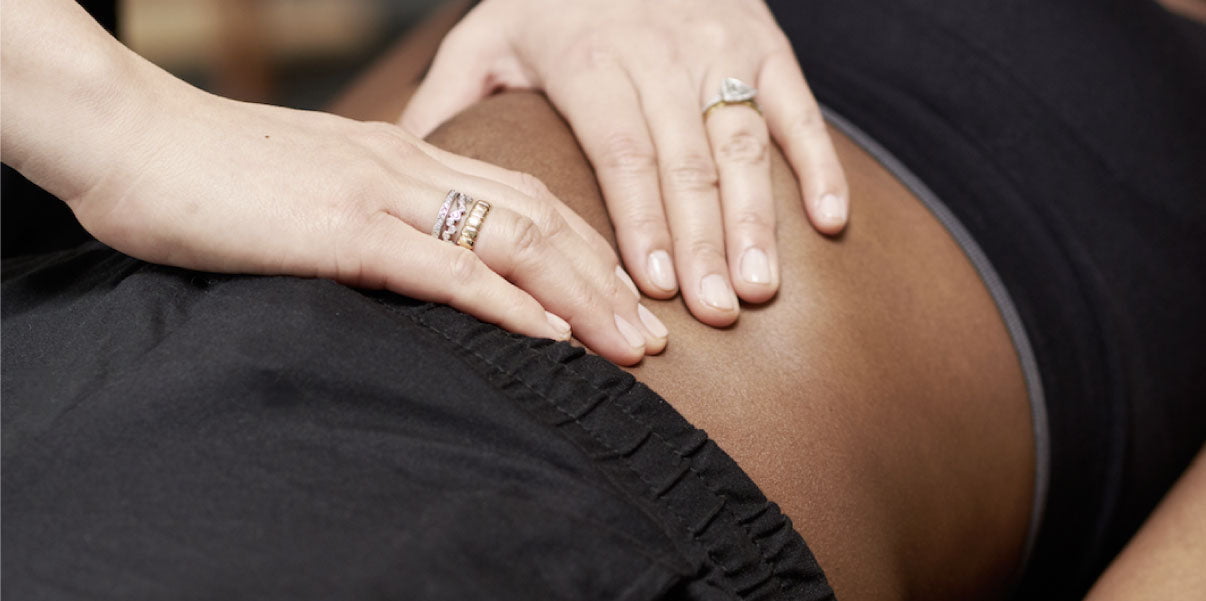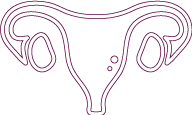 PELVIC INFLAMMATORY DISEASE (PID)
An infection of the reproductive organs which can result in scar tissue formation or pelvic adhesions. PID can occur following a sexually transmitted disease, especially chlamydia and gonorrhea. PID may result in chronic pelvic pain, infertility, ectopic pregnancy, and abscess formation.
SYMPTOMS OF PID INCLUDE:
lower abdominal pain
fever
painful intercourse
painful urination
foul smelling vaginal discharge
irregular menstrual bleeding
pain in the right upper abdomen.
Physical therapy can help to break down scar tissue, once the infection has resolved, and aid in increased mobility of reproductive connective tissue. This, in turn, may decrease pelvic pain and help with infertility issues.
Inability to penetrate the vagina due to involuntary muscle spasm. Severe pain at the opening of the vagina that can be constant or occur with touch
PT treatment may include: Rehabilitation of pelvic floor muscles and vaginal dilator therapy.
Chronic vulvar pain that varies in frequency and intensity; includes but not limited to the labia majora, minora and clitoris. It can be non-provoked — which means symptoms can occur without a specific irritant — or provoked, meaning symptoms occur in response to a specific stimulus like wearing tight jeans, prolonged sitting or sexual intercourse.
Common symptoms include:
burning, itching, irritation, painful vaginal penetration (intercourse, speculum exams, tampon insertion etc.
Treatment: People with vulvodynia often suffer from pelvic floor dysfunction. Pelvic floor PT treats muscle tightness, trigger points and restrictions that might have resulted due to the pain and might be continuing to contribute to it. It can also correct any musculoskeletal misalignment that might be further compressing and irritating nerves that cause painful symptoms
VULVAR VESTIBULITIS AKA VESTIBULODYNIA
A subset of vulvodynia the causes extreme pain at the vestibule (where the vulva meets the vagina). Pain can be unprovoked, or provoked by touch like tampon use, sexual activity or pelvic exams
Treatment: Pelvic floor PT treats muscle tightness, trigger points and restrictions that might have resulted due to the pain and might be continuing to contribute to it. It can also correct any musculoskeletal misalignment restricting movement that might be further compressing and irritating nerves that cause painful symptoms.
MENOPAUSE AND POSTMENOPAUSE-RELATED SEXUAL PAIN AND DYSFUNCTION:
Only recognized within the last five years, genitourinary syndrome of menopause (GSM) describes the set of symptoms with genital, sexual and urological implications.
More than 50% of premenopausal and menopausal people report vulvovaginal dryness, burning, irritation, painful sex, urinary urgency, recurrent UTIs and painful urination. Caused by fluctuating estrogen levels.
PT can help maintain muscle strength by prescribing appropriate load exercise for bone health, and fix any tightness or restrictions by improving pelvic floor coordination to alleviate GSM symptoms during this transitional period.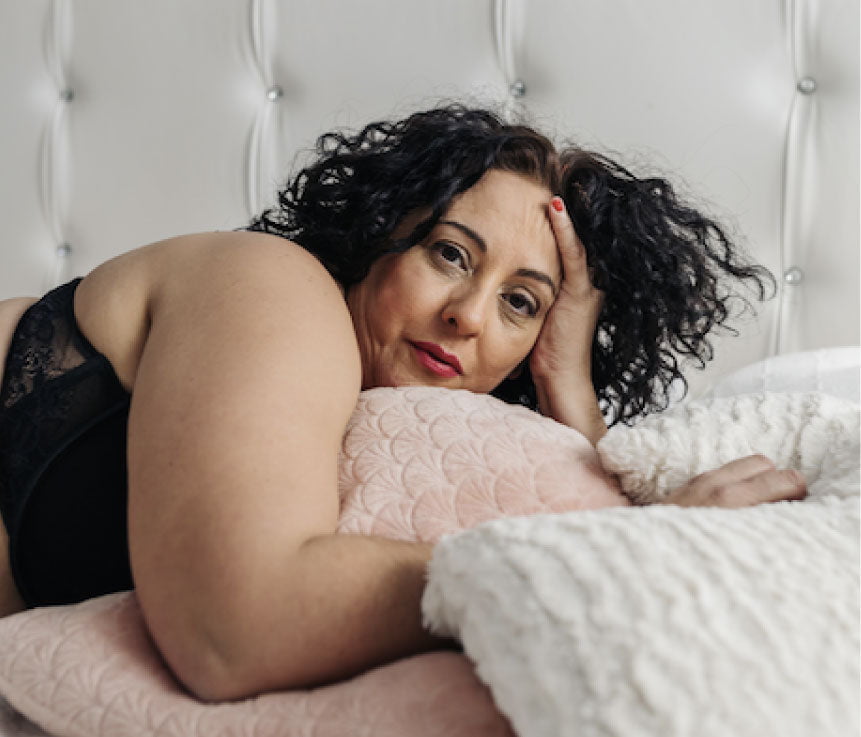 VULVOVAGINAL ATROPHY:
Decreased levels of estrogen that occur during menopause causes many changes to vulvovaginal tissue that can lead to itching, burning, irritation and painful sex. Other changes include: thinning and shortening of vulvovaginal tissues and the vaginal canal, reduction in the size of the vaginal opening, loss of elasticity, vaginal dryness due to decrease in lubrication production, increased urinary incontinence and decreased blood flow.
PT TREATMENT MAY CONSIST OF:
Trigger point therapy to reduce pain and tightness
Soft tissue mobilization
Best practices education: sexual positions, proper use of lubrication
Vaginal dilator therapy
Therapeutic Wand
CONDITIONS AFFECTING PEOPLE WITH PENISES
DIFFICULTY ACHIEVING AND MAINTAINING ERECTION:
Can be caused by tight pelvic floor muscles that inhibit blood flow required for penile engorgement.
PAINFUL ERECTION:
Increased blood flow to pelvis and genitalia increases pressure on muscles and nerves. Can also be caused by tissue tightness and restrictions.
PAINFUL EJACULATION:
Orgasm followed by rhythmical contraction and relaxation of pelvic floor muscles.
Increased muscle tightness and sensitivity following contractions.
PREMATURE EJACULATION
When ejaculation occurs faster than you or your partner would like, it's known as premature ejaculation (PE).
PE is common. About one in three people with penises between the ages of 18 and 59 experiences PE at some point.
PE is also known as: rapid ejaculation- premature climax – early ejaculation
PE is not the same as erectile dysfunction (ED). ED is the inability to achieve and maintain an erection. however, you may experience PE along with ED.
Peyronie's Disease (PD) is thought to occur due to microtrauma to the delicate blood vessels and tissues of the penis during intercourse. This microtrauma is thought to cause inflammation, irritate nerves, and can eventually cause plaques to form in the tissues of the penis. These plaques can result in curvature of the penis, erectile pain, and dysfunction.
PFPT has been shown to treat the comorbid conditions associated with PD effectively, i.e. the painful spasm of the pelvic floor, as well as the downstream effects of bladder, bowel, ejaculatory issues and pelvic and genital pain conditions.
CHRONIC PROSTATITIS AKA CHRONIC PELVIC PAIN SYNDROME (CPPS) OR PROSTADYNIA:
Prostatitis is one of the most common urological conditions affecting people with penises, accounting for almost 2 million outpatient visits annually.
In cases of non-bacterial prostatitis (which make up 95% of all prostatitis) it's often very difficult to determine the cause. Often times, our patients have been bouncing from practitioner to practitioner trying to find answers and effective treatment before finally finding us.
The sensation of having a golf ball stuck in the rectum
Hesitant urinary stream (having trouble getting the urine to start flowing)
Post void dribble (spotting of urine on underwear following voiding)
Pain that radiates into the abdomen (this is one of the differences from symptoms of benign prostatic hyperplasia)
Erectile dysfunction and decreased libido
Painful or burning urination
Genital pain: penile, testicular, groin and perineal pain
TYPE 1:
ACUTE BACTERIAL PROSTATITIS
This type of prostatitis is caused by an infection by a microbe. It is relatively rare. In addition to the symptoms above, a person with this type of prostatitis will feel the symptoms of an ongoing infection, including pain in the body, fever, and chills. This type of prostatitis generally responds well to antibiotic treatment.
TYPE 2:
CHRONIC BACTERIAL PROSTATITIS
Chronic bacterial prostatitis can occur after multiple infections or when there is an ongoing low-grade infection. The symptoms, particularly those of infection are dampened in this form of prostatitis than those of type 1. Type 2 is often trickier to treat and may require multiple courses of antibiotics.
TYPE 3:
CHRONIC PROSTATITIS/ CHRONIC PELVIC PAIN SYNDROME
(the most common making up 90-95% of all prostatitis and what we treat with PFPT!)
This type of prostatitis occurs with no evident infectious cause and makes up the majority of cases. This is the classification that is one of the more frustrating for patients to deal with because the root cause is not always easy to identify. The majority of sufferers have musculoskeletal dysfunction, which can be treated effectively through expert PFPT. Type III prostatitis can be further categorized based on the presence or absence of white blood cells in the urine or prostatic fluid, inflammatory and noninflammatory respectively.
TYPE 4:
ASYMPTOMATIC INFLAMMATORY PROSTATITIS
As the name implies, this type of prostatitis is usually not noticed unless semen or urine analysis is being performed to diagnose another condition. Typically, this type is left untreated.
PT Treatment: Manual release of trigger points is effective in reducing symptoms of prostatitis. PTs also work to determine what lead up to the formation of the trigger points in the first place, whether that be poor habitual posture, poor strength, or tight muscles in other parts of the body. They also teach patients how to avoid clenching their pelvic floor to prevent exacerbating symptoms. Some other techniques we use include but are not limited to: joint mobilization to assist proper structural alignment, therapeutic exercise, postural and neuromuscular re-education and a detailed and individualized home exercise program.
Abnormal enlargement of the testicular veins. Due to an obstruction or defective valve, blood does not drain out and stagnates inside the testicular vein with resultant dilatation. Varicoceles are more common in the left testicle than the right are usually asymptomatic. If present, symptoms may include pain in the scrotum, feeling of heaviness in the testicle, infertility, atrophy of the testicle, and/or visible or palpable enlarged vein.