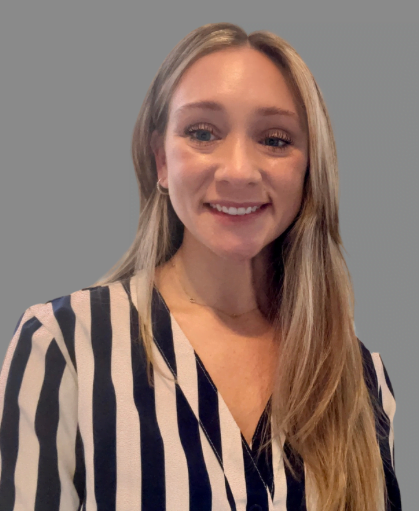 Dr. Danielle Santora

(She/Her)
Danielle aims to provide holistic, patient-centered care to help her patients minimize pain, maximize function, and ultimately achieve their personal goals.
Danielle worked several years in outpatient orthopedics, treating various diagnoses, including chronic lower back pain, overuse injuries, and dysfunction related to posture. It was here that her interest in pelvic health started, as she realized the pelvic floor muscles were an integral, yet often overlooked, aspect of the musculoskeletal system. Since then, Danielle has worked to improve her knowledge surrounding pelvic health by taking continuing education courses and keeping up with the most current research.
Danielle's experience in orthopedics heavily influences her treatment style. She believes in using an approach that marries manual therapy, functional movement, and postural awareness to partner with the patient to help them find relief from pain, regain control over their health, and to achieve the goals that are important to them.
In her free time, Danielle enjoys being outdoors, trying new restaurants with friends and family, reading, and taking advantage of all NYC has to offer.
Degrees and Certifications
Doctor of Physical Therapy, City University of New York, Graduate Center

Bachelor of Science, Biopsychology, Wagner College

APTA Certified Orthopedic Specialist (OCS)
Herman and Wallace Pelvic Rehabilitation Institute
Memberships and Affiliations

Being outdoors, trying new restaurants, reading, & taking advantage of all NYC has to offer.