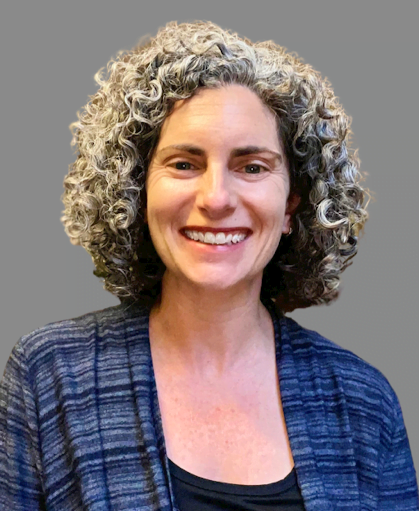 Dr. Makela Spielman (She/Her)
Makela comes to pelvic floor physical therapy after working for 16 years as a therapeutic Pilates instructor. She enjoys working with a range of patients from children to adults of all ages, with diverse bodies, physical needs and histories. She is a strong believer that "movement is medicine" and collaborates with patients to meet both functional and aspirational goals. She strives to create relationships with patients that allow for safe and open communication. Makela uses mind-body awareness, breathwork, and therapeutic exercise in combination with manual therapy to not only improve pelvic floor function but to enhance freedom of movement and resilience.
Makela is passionate about pelvic rehab, and believes it should be a more integral, accessible and normalized part of our healthcare. She embraces a multidisciplinary approach and collaborates with other health and wellness professionals to provide integrated care that appreciates the whole person.
In her many previous lives Makela has worked as a professional actor, an ASL interpreter, and a sexual wellness educator. She is an avid recreational runner and has completed two marathons and multiple half-marathons. She lives in Brooklyn with her wife and middle-school aged son, who admirably endures her enthusiasm for conversations about all things pelvic health.
Degrees and Certifications
Bachelor of Arts in Women's Studies and Sociology, Oberlin College
Master of Fine Arts in Acting, University of California, San Diego
Doctor of Physical Therapy, Hunter College
Nationally Certified Pilates Teacher: Cara Reeser Heritage Training Program and re:AB Authentic Pilates
Herman and Wallace Pelvic Rehabilitation Institute
Memberships and Affiliations
APTA, New York Chapter and Pelvic Health Section
Running, hiking, reading, theater, doing puzzles, visiting libraries