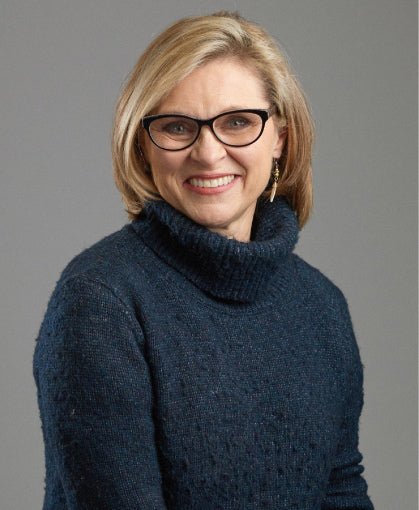 Mary is passionate about promoting efficient movement, good health and robust exercise across every age level. She is also very passionate about working with children who have coordination and movement issues.
After a career in theater, dance, and childhood education, Mary went back to school to study physical therapy. Now, Mary has extensive training and experience with athletes and children, and in pelvic floor health. She became interested in pelvic floor health after realizing that it was needed as an integral component of treating the entire body. Currently she also works with children as a physical therapist for the Department of Education.
Mary is a lifelong runner and has participated in countless races, including several triathlons and the NYC and Boston marathons. She continues to run and swim and believes in living and performing to the fullest. During her downtime, her guilty pleasure is watching the Real Housewives of Beverly Hills, New York City or anywhere else.
Degrees and Certifications
Bachelor of Arts, Marymount Manhattan College
Doctorate of Physical Therapy, Hunter College
New York State Assembly Citation for Outstanding Service in the Field of Education
APTA Certified Clinical Instructor
Barral Institute
Institute of Physical Arts
North American Institute of Orthopedic Manual Therapy
Herman and Wallace Pelvic Rehabilitation Institute
Memberships and Affiliations

Our World Neighborhood Charter School (Founder)
NY Department of Education
Integrated Physical Therapy Movement Program (IPTM)
Running, swimming, performing, helping teachers and children