Restore your sexual health and function with pelvic floor physical therapy.
Sexual pain and dysfunction is a broad term that encompasses many different issues. It can occur during arousal, the sexual activity itself, and orgasm, as well as during day-to-day activities. Sexual pain is a problem that can happen to anyone, regardless of age or gender.
Many issues related to sexual pain can be the result of pelvic floor muscle dysfunction. Pelvic floor physical therapy can reduce and eliminate sexual pain by training uncoordinated muscles to work optimally to enhance function.
At Beyond Basics, we take a holistic approach to reproductive health and sexual function. We strive to restore our patients' optimal sexual health and function, whether it's through pain relief, patient education, or aiding in surgical recovery.
Sexual Pain Conditions We Treat
People with female anatomy:
Pelvic Pain
Persistent Genital Arousal Disorder (PGAD)
Menopause and Postmenopause-related Sexual Pain and Dysfunction
Pelvic Congestion Syndrome
Pudendal Neuralgia
Dyspareunia
Painful sex after giving birth
Pelvic Inflammatory Disease
Lichens Sclerosis
Lichens Planus
Endometriosis
Vaginismus
Vulvodynia/Clitorodynia/Vestibulodynia
Perineum Pain
Decreased Arousal
Difficulty Achieving Orgasm
Pain with Arousal
Groin Pain, Coccyx Pain, Back Pain, Hip Pain
Anismus
Pain with Anal Penetration
Painful intercourse/sexual intercourse
Pain at the vaginal opening/throughout the vaginal muscles
Vaginal dryness
Recurring pain/chronic pain
Deep intercourse pain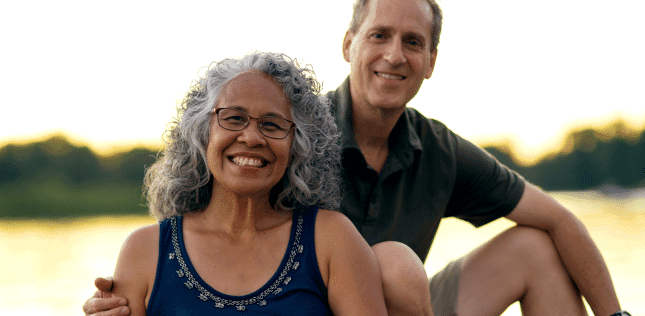 People with male anatomy:
Erectile Dysfunction
Peyronie's Disease
Chronic Prostatitis (also known as Chronic Pelvic Pain Syndrome or Prostadynia)
Decreased Ejaculation Strength
Pain with Ejaculation
Premature Ejaculation
Anismus
Pain with Anal Penetration
Varicocele
Testicular or Penile Pain
Perineum Pain
Decreased Arousal
Groin Pain, Coccyx Pain, Back Pain, Hip Pain
Pain during sex
Recurring pain
Deep intercourse pain
Is sex painful? Our team can help reduce sexual pain.
What Does the Pelvic Floor Have To Do With Sexual Pain and Dysfunction?
The pelvic floor is the group of muscles that live in between the tailbone and the pubic bone, think about the area that comes in contact with a bicycle seat when riding. These muscles must contract and relax to allow the erogenous tissue of the genitals (regardless of whether you have a penis or vagina) to become erect and ready for sexual sensation. The muscles must also be able to stretch and lengthen to allow penetration of a partner or toy.
However, if the pelvic floor isn't working optimally, individuals may experience sexual pain or decreased function with sexual activity.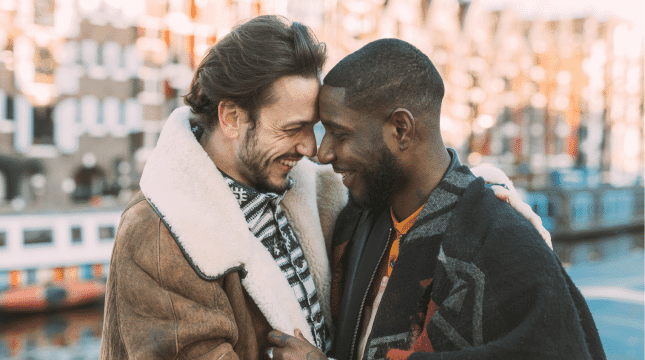 Causes of Pelvic Floor Dysfunction
There can be many different causes of pelvic floor dysfunction. This is by no means an exhaustive list, but below are some of the more common causes:
Psychological Stress
Hip Injury/Pathology
Gynecological Disorders (i.e. endometriosis)
Childbirth
Low Back Injury/Pain
Poor Posture
Core Weakness
Constipation
Surgeries
Benefits of Working with a Pelvic Floor Physical Therapist For Sexual Pain
Ease pain and discomfort
Reduce tension from tight muscles
Improve overall function and mobility through hands-on work and at-home exercises
Restore the length-tension relationship of your pelvic floor muscles
Improve blood circulation, which promotes healing
Restore optimal whole-body performance
During Your Initial Appointment
During your first appointment, our team at Beyond Basics will begin by asking questions in order to learn more about you and provide us with the context we need to understand any symptoms you are experiencing, including any sexual symptoms. We'll then conduct a physical exam, which is a hands-on evaluation from head to toe, based on your symptoms. This might involve evaluating external and internal pelvic floor muscles, with the purpose being to trace your issue to its source(s) in order to alleviate pain and discomfort. 
These internal manual techniques are applied to the structures of the pelvis. This includes the pelvic floor muscles, nerves, and bones. We want you to be as comfortable as possible during the session – you have the right to refuse any treatment at any time without explanation.Your PT will also provide you with exercises to begin at home to address your symptoms and ease your pain. These at-home exercises are customized specifically based on your needs.
During Your Additional Appointments
Each pelvic floor physical therapy appointment is one hour long. Your physical therapist might spend that time performing manual therapy, teaching you movement techniques and exercises, discussing your progress, answering questions, providing patient education and reviewing your at-home program. Most individuals notice an improvement in symptoms within 8 weeks (or sooner).
How Pelvic Floor Physical Therapy Can Help with Sexual Pain
Pelvic floor PT can help treat the underlying root causes of your symptoms for long-term relief. Physical therapists who practice pelvic floor physical therapy are highly trained to treat the muscles of the pelvic floor as well as other structures like your abdominal viscera and the muscles and joints of your spine and hips, which also play a role in pelvic floor dysfunction. A well-trained physical therapist is competent in navigating the treatment of such sensitive and personal structures and will go to great lengths to ensure that you feel comfortable, safe, and confident in your course of treatment.
Reduce your sexual pain today.
Beyond Basics: We Can Help
At Beyond Basics, we are committed to treating pelvic floor issues with sensitivity to each individual's needs, regardless of sex, race, identity, age, or orientation – we treat the whole person with a comprehensive, caring biopsychosocial approach.
Since 2003, Beyond Basics has been a place of hope and healing for our patients. We believe skilled and compassionate healing can restore your body's harmony and balance. Founder, Amy Stein, and co-founder, Corey Hazama are renowned experts and leaders in pelvic floor PT.
The skilled physical therapists at Beyond Basics receive extensive training to qualify them to be the world's leaders in pelvic floor rehabilitation. All of our therapists have been carefully selected to work at Beyond Basics because they possess the right expertise, kindness, and empathy to allow them to excel at our practice. Our therapists have completed hundreds of additional hours outside of their doctorates both internally and externally through institutes such as Herman and Wallace and the American Physical Therapy Association, to help hone their practice and provide exceptional treatment efficiently and compassionately. In addition to being the world's first and foremost experts in pelvic floor dysfunction, our individual therapists have cultivated additional skills unique to their own personal interests. Read more about each one of our therapists here.
Get help now from a pelvic floor therapist for sex pain.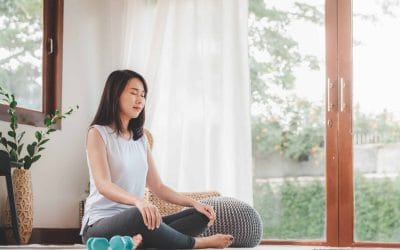 Vipassana meditation is a powerful practice for enhancing mental well-being by teaching...
read more