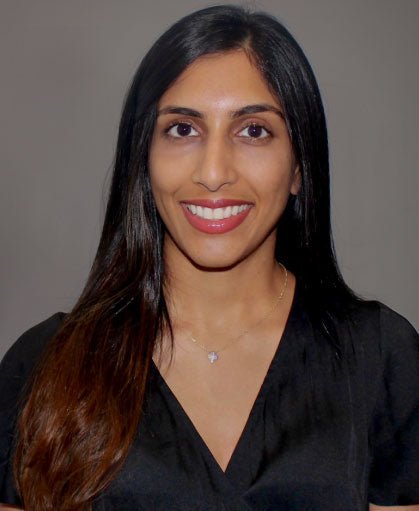 Dr. Sonali Patel (She/Her)
Sonali aims to provide individualized, evidence-based care to help people comfortably navigate through their lives. She enjoys working with people of all ages to help them achieve their personal goals.
She earned her Doctorate in Physical Therapy at Columbia University, where she completed her advanced track in orthopedics. During her time at Columbia, Sonali began her continued education in pelvic health through the Herman and Wallace Institute. Since then, she has completed advanced courses in manual therapy & pelvic health. She has also received her mat-based pilates teaching certification to better instruct patients through pilates-based physical therapy interventions when indicated.
Sonali developed a special appreciation for treating patients with pelvic health dysfunction as these conditions oftentime disrupt the normalcy of their everyday functioning. She finds it extremely rewarding to be able to help people regain control over vital functions of life.
Outside of the clinic you may find Sonali exploring the outdoors. You may find her biking along the pier or jogging in the New York City parks. She is a true adventurer as she has explored the city via helicopter and jet ski. As much as she enjoys New York, Sonali also loves to travel to try new cuisines, explore new cities, and take on even more adventures.
Degrees and Certifications
Bachelor of Science in Exercise Science and Sport Studies, Rutgers University
Doctorate in Physical Therapy, Columbia University, College of Physicians and Surgeons
The Herman and Wallace Pelvic Rehabilitation Institute
Advanced Orthopedic and Manual Therapy Training, Institute of Physical Art
Memberships and Affiliations

American Physical Therapy Association (APTA)
Hiking, biking, skiing, and cooking