Photo by freestocks.org on
Pexels.com
Joanna Hess PT, DPT, PRC, WCS
No one told you that the pain of childbirth doesn't end with that final push and it doesn't matter if you had a vaginal or belly birth. If you are the roughly 10% of demigoddesses who delivered without a tear, bless you and your fairy child.* If you are a mere mortal, here are some secrets for post-partum "battle wound" care.
For many mamas, the scars from delivery heal without any intervention. However, in our clinic, we often see hypersensitive or immobile perineal and cesarean scars that affect other parts of the body and can be a reason for the loss of core stability mechanisms, pain with intercourse, and urinary and fecal incontinence.
Scars are the body's glue and use a complex set of proteins. While scars are never as strong as the original (70% of the original strength), it usually doesn't cause a problem. The healing process after cutting your finger on that dull knife is the same for a cesarean incision and perineal tear/cut. Immediately after the injury, lots of good inflammation comes into the area to clot and start a loose frame for new tissue to develop. In the first days, collagen and other healing buddies come in to pull the wound together. It's not particularly organized, but that's okay because really, priorities are to keep things from getting in. In the next weeks, the collagen fibers will start organizing according to the demands of that particular tissue resulting in a pinkish or red color to the scar. It's about this time that you can tell if things aren't going well, namely, the scar shouldn't be painful. We don't know for sure why some scars cause problems and others don't. The best guesses have to do with genetics, tissue tension, hormonal glands, and blood supply. Within 7-12 weeks, not only should the scar not be painful, but it also should move as freely as the tissue around it—without tugging at other places. The scar should be flat and slightly lighter than skin color.
MOVEMENT AND ICE
In the first days, keep good blood flow to the area while managing the pain. For perineal scars, you can work by breathing gently into your pelvic floor and changing your position regularly so that blood doesn't stagnate in the area. For cesarean scars, working on deep breathing is a safe way to gently move the area without disrupting the healing. You want to keep big movements limited (but really, you're a mom and movements are a part of life). Use the pain meds as needed so that your muscles continue to function normally. Things like vagsicles (frozen maxi-pads) and support belts can also help with the pain. A regular ice pack for the c-section scar is also a good option. Make sure to place a thin towel between the ice or vagiscles and the skin.
SCAR MASSAGE
At the postpartum six-week appointment, have your physician or midwife check the mobility of the scar. If it is painful or stuck, ask if the scar healed enough to start gentle scar massage. The idea of the scar massage is to give a non-threatening stimulus for desensitizing the area and re-orienting fibers so that the tissue moves freely.
For both the perineal and cesarean scar, if the movement of the scar exceeds pain 2-3/10, start with just desensitization. This can be as simple as tapping the scar or rubbing the scar gently with a towel for 3-5 minutes/day.
For a perineal scar, use a clean finger to slightly push the scar along perineal body up towards the body to create some slack. Then, move the scar away from the center in all directions (north, south, east, west, and in between) to find out which direction is the least mobile. Hold the scar in the restricted direction for 30 seconds. The pain should not exceed more than 2-3/10. Repeat 3-5 more times. You should be able to steadily tolerate more movement within a month.
For a cesarean section scar before 3 months, lift the tissue around the scar in a generous pinch and move the scar up and down, then side to side. Continue along the length of the scar until you find an area of pain or restriction. At this point, spend a little more time and move that area of the scar 10-30 times and keep moving. Again, the pain should not exceed 2-3/10. For a cesarean section scar older than 3 months, you can mobilize the scar in the same movements by direct pressure or skin rolling—up and down, side to side, clockwise and counterclockwise and lifting with skin rolling.
For the new mama, this is easy to incorporate in the precious quiet moments in the shower.
SILICONE
The gold standard of stubborn scars is silicone with or without compression. For hypertrophic scars and keloids in other parts of the body, silicone sheets and gels are the primary non-invasive prevention and treatment. Silicone strips and gels are easily used over a cesarean scar. Silicone is used daily for 12-24 hours for 2-4 months to soften and decreases the height of the scar. The sheets and compression can also help with the hypersensitivity. Because of the proximity to the body cavities, silicone is not advised for perineal scars.
*If you want to try to avoid perineal tearing altogether, ask your birth team to help birth baby's head slowly and use warm compresses during pushing, stay active during labor, deliver in a side-lying or upright position, and perineal massage in late pregnancy can all help reduce the risk of perineal tearing.
PHYSICAL THERAPY
If you have tried these simple interventions and still find your scar problematic or think your scar is related to pain in neighboring areas, find a women's health physical therapist to help manage your care. Recent studies show that in 4-8 sessions, skilled physical therapy changes the mobility and thickness of old scars to decrease pain and improve function.
Scar management is widely promoted in post-operative care in orthopedics, plastics, and dermatology—we hope that scar care will soon be standard of care in post-partum care.
Joanna practices at our Downtown location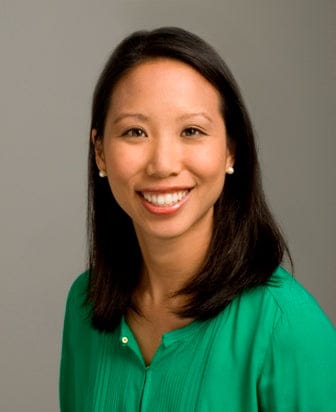 REFERENCES
Aarabi S, Bhatt KA, Shi Y, Paterno J, Chang EI, Loh SA, Holmes JW, Longaker MT, Yee H, Gurtner GC. Mechanical load initiates hypertrophic scar formation through decreased cellular apoptosis. The FASEB Journal. 2007 Oct;21(12):3250-61.
Agha R, Ogawa R, Pietramaggiori G, Orgill DP. A review of the role of mechanical forces in cutaneous wound healing. Journal of Surgical Research. 2011 Dec 1;171(2):700-8.
Comesaña AC, Vicente MD, Ferreira TD, del Mar Pérez-La Fuente M, Quintáns MM, Pilat A. Effect of myofascial induction therapy on post-c-section scars, more than one and a half years old. Pilot study. Journal of bodywork and movement therapies. 2017 Jan 1;21(1):197-204.
Huang C, Murphy GF, Akaishi S, Ogawa R. Keloids and hypertrophic scars: update and future directions. Plastic and Reconstructive Surgery Global Open. 2013 Jul;1(4).
Lewit K, Olsanska S. Clinical importance of active scars: abnormal scars as a cause of myofascial pain. Journal of manipulative and physiological therapeutics. 2004 Jul 1;27(6):399-402.
Marshall CD, Hu MS, Leavitt T, Barnes LA, Lorenz HP, Longaker MT. Cutaneous scarring: Basic science, current treatments, and future directions. Advances in wound care. 2018 Feb 1;7(2):29-45.
Meaume S, Le Pillouer-Prost A, Richert B, Roseeuw D, Vadoud J. Management of scars: updated practical guidelines and use of silicones. European Journal of Dermatology. 2014 Jul 1;24(4):435-43.
Seow KM, Huang LW, Lin YH, Lin MY, Tsai YL, Hwang JL. Cesarean scar pregnancy: issues in management. Ultrasound in Obstetrics and Gynecology. 2004 Mar 1;23(3):247-53.
Son D, Harijan A. Overview of surgical scar prevention and management. Journal of Korean medical science. 2014 Jun 1;29(6):751-7.
Wasserman JB, Abraham K, Massery M, Chu J, Farrow A, Marcoux BC. Soft Tissue Mobilization Techniques Are Effective in Treating Chronic Pain Following Cesarean Section: A Multicenter Randomized Clinical Trial. Journal of Women's Health Physical Therapy. 2018 Sep 1;42(3):111-9.
Wurn LJ, Wurn BF, Roscow AS, King CR, Scharf ES, Shuster JJ. Increasing orgasm and decreasing dyspareunia by a manual physical therapy technique. Medscape General Medicine. 2004;6(4).